Library launches new suite of web accessibility options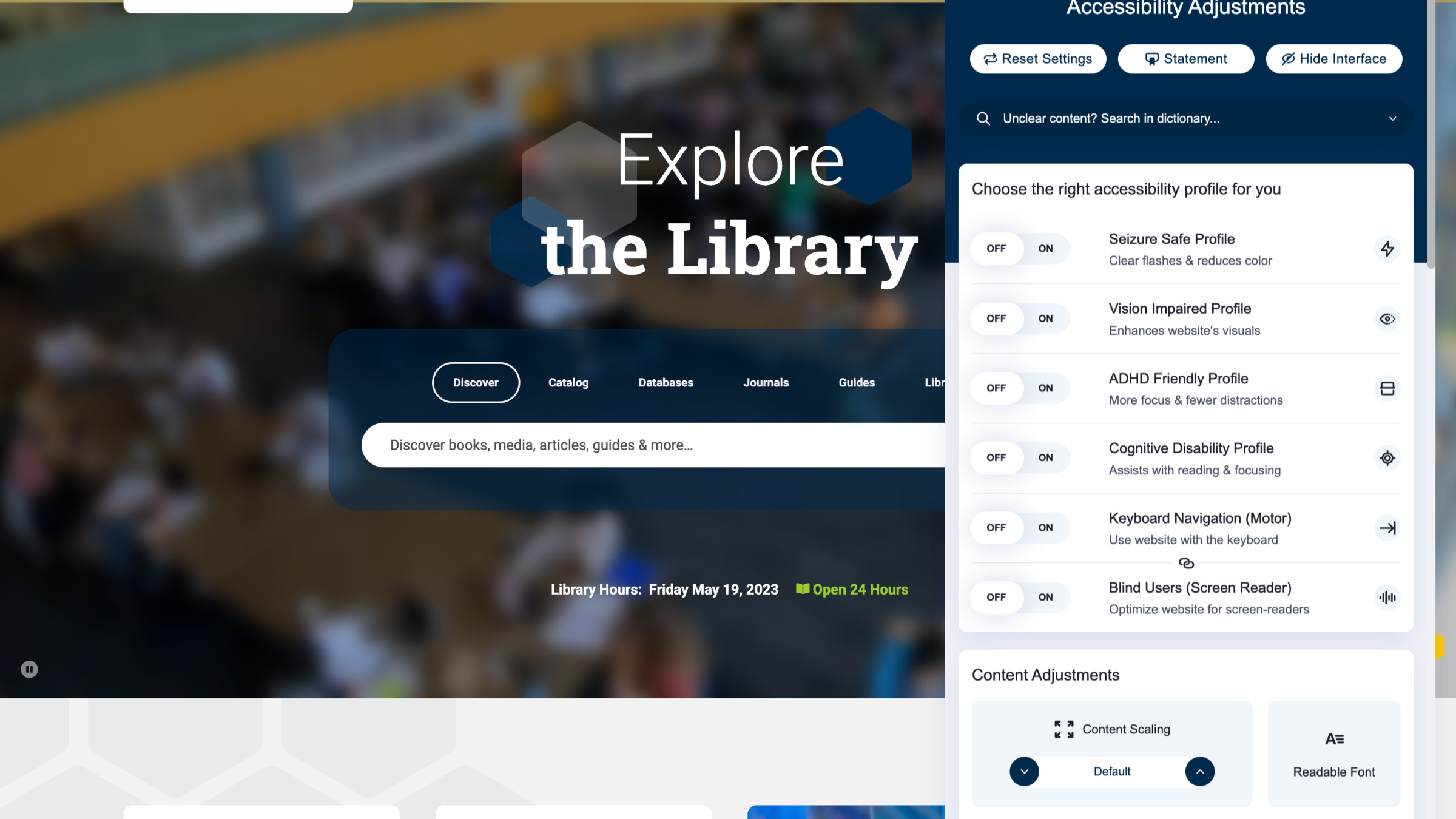 Georgia Tech Library website users might have noticed a new option on the pages they usually visit – one marked by a little blue circle containing a human form. It's called AccessiBe, and it opens a new world of accessibility options for users of all ability levels.
Check it out at library.gatech.edu. 
"Making sure our content is available to every user of Georgia Tech is a top priority for the Library," said Web and Discovery Management Librarian Heather Jeffcoat. "This new set of tools provides session-based accessibility modifications based on each user's individual needs."
The widget, located on each page of the site, is an automated solution powered by artificial intelligence. It modifies each piece of content based on accessibility needs, like those required if the user is blind, has cognitive disorders, epilepsy, hearing loss, and more.
Jeffcoat said the tools work by using AI to handle the complex requirements of optimizing for screen readers and keyboard navigation. This functionality combines user interface and design-related adjustments made by the product's custom interface to create an improved experience.
AccessiBe is used on more than 192,000 websites globally, and the tool constantly scans the Library's website every 24 hours to update content and pages with the latest design requirements.
To learn more about the product, visit https://accessibe.com/accesswidget.