Library Classrooms
Classroom 2130 is located on the second floor of Crosland Tower. The classroom is the central location for the majority of library workshops including: Multimedia, Data Visualization & Analysis, Patents, and classes on scholarly resources.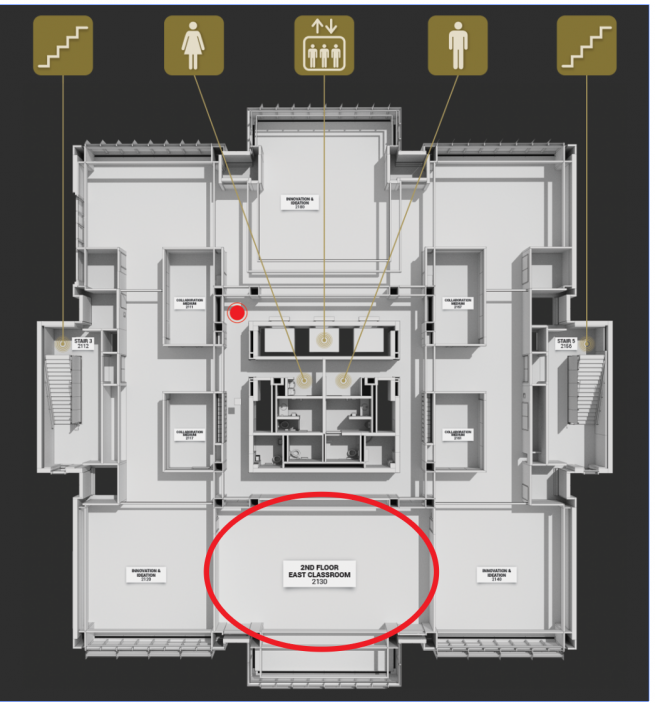 The second floor classroom is located, naturally enough, on the second floor. It is the only large, enclosed space on the floor, and is not open unless class is scheduled.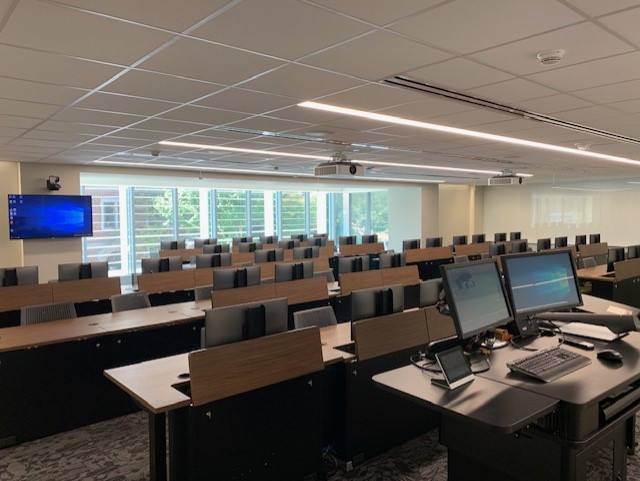 The room is equipped with 46 computer stations and can seamlessly convert from a technology-rich space to a learning environment that fosters active learning. The space is also equipped with a MacBook laptop cart for specialized tools exclusive to a Mac environment. Computers are equipped with a variety of software, including  Tableau, R, Adobe Creative Suite and audio and video editing tools, to name a few.