Archives & Special Collections
The Georgia Tech Archives collects, preserves, exhibits, and makes available for research institutional archives, manuscripts, personal papers, organizational records, visual materials, memorabilia, rare books, and architectural collections. These materials primarily document the history of Georgia Tech and the activities of its faculty, staff, students, and alumni.
The University Archives collections document Georgia Tech's origins, history, and development. They show evidence of the traditions and creative output of Georgia Tech faculty, staff, students, and alumni. Collections in this area contain the records of Georgia Tech's administrative offices, educational programs, standing bodies of the faculty and staff, extracurricular organizations, and more.
The Georgia Tech Science Fiction Collection is one of the largest science fiction collections in the United States. It contains over 12,000 science fiction and fantasy novels and anthologies, and more than 1,000 magazines and fanzines. The Science Fiction Collection also contains manuscripts from science fiction authors and records documenting the fandom of science fiction, fantasy, comics, and affiliated genres.
SciFi Resources in Special Collections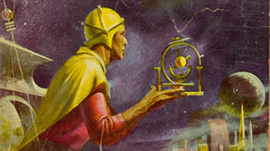 Architectural records in the Georgia Tech Archives & Special Collections contain materials related to architectural design in the southeast. This collection holds the works of Georgia Tech alumni and faculty, such as Francis Palmer Smith and Joseph Amisano, as well as prominent architects like Neel Reid.
The Georgia Tech Textile Industry Records contain collections about the textile mill industry in the southeast. These records document the religious, social, political, and economic issues of nineteenth and twentieth century mills, particularly in Atlanta. It also illustrates the historical connection the textile industry has to Georgia Tech from the development of the Textile Engineering program in 1897 to the current School of Materials Science Engineering.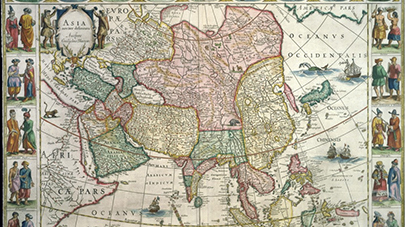 The Georgia Tech Archives & Special Collections houses the library's rare book collection, which focuses on the history of science and technology. With special strengths in Newtoniana, the library owns a copy of each of the first three editions of the Principia Mathematica (1687, 1713, and 1726). One of the library's most beautiful treasures is the nine-volume Dutch language edition of Joan Blaeu's Grooten Atlas (or Grand Atlas), published in the 1660s. Other collecting areas include physics, textiles, architecture, and mathematics.
retroTECH invites the Georgia Tech campus community to create the future by exploring and preserving our technological pasts. Visit the retroTECH Lab to interact with vintage technologies, from slide rules to Sega Genesis, as well as emulations of retro platforms on modern devices.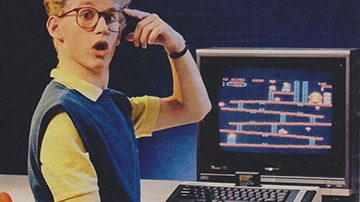 When donating a collection, it's best to contact the Archives. The archivists will meet with you and go over how to prepare a collection for donation. Access to a collection will be determined by discussion between the archivist and donor.
Please note: These files are Adobe Reader® (PDF) formatted files. To view them, you will need to download the free Adobe Reader.
Archives, Records Management & Digital Curation
Georgia Tech Library
260 4th Street NW
Atlanta, GA 30332-0900