Textbook Affordability & Open Educational Resources (OER)
Affordable learning resources and open educational resources (OER) are an important part of teaching at Georgia Tech. In the past, faculty would place print monographs and course packs on hold for students in their classes as part of the course reserves system. In the digital age however, the range of Library services has expanded to include e-books, journals, streaming media, and tutorials. As such, the Library seeks to support everyone and works to reduce textbook costs by providing best quality materials for faculty and students.
Use a library provided eBook as course material
Watch this video for tips on how to navigate eBook platforms, link to library resources in Canvas, and more! 
Textbooks
Textbook costs have risen dramatically over the last 40 years. Between 1997 and 2015, the price of textbooks rose 1,041 percent. Many students have no choice but to forgo buying their course materials despite fears of how it will impact their performance. Research indicates that not only do students have higher rates of success when they have access to their textbooks from the first day of class, but that the benefits of this access are more marked in the most vulnerable student populations.
In order to reduce the financial burden and create access to course materials, the Georgia Tech Library supports offers two major areas of support for textbook affordability. Faculty can use a variety of library materials to replace conventional textbooks in their classes, and the Georgia Tech Library is an advocate for the creation of OER materials.
To use library materials, start with the library catalog to view our e-book selections, streaming video, journal articles, Archives, and more.
The campus bookstore is another important partner in textbook affordability. They will price match textbooks with some exceptions.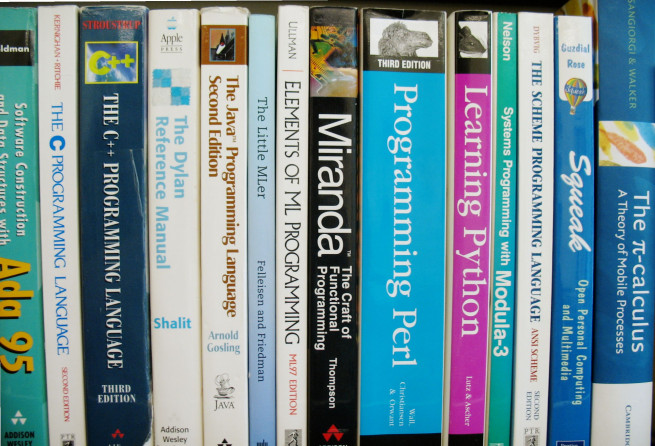 How to find OER
According to the Scholarly Publishing and Academic Resources Coalition (SPARC), open educational resources (OER) are those teaching, learning, and research resources that are free of cost and access barriers, and which also carry legal permission for open use. Internet technology has pushed what is possible with teaching materials far beyond the original limitations of print textbooks. OER can be textbook replacements, videos, syllabi, supplemental teaching materials, practice questions, and more.
Georgia Tech Library materials are not open. They are only available to Georgia Tech students, faculty, and staff. They fall under varying copyright or licensing restrictions.

To find OER, which can be retained, reused, revised, remixed, and redistributed, explore these repositories. They are not exhaustive of OER, but are high-quality, peer-reviewed, and have a broad scope.
While not open, Canvas has reusable modules and content which are available to Georgia Tech faculty. Consider making your own content shareable on Canvas.
It is incumbent for every faculty member to independently evaluate the OER they choose to use for their courses no matter if the material is already peer-reviewed.
Create your own OER
There are several pathways for faculty to create their own OER. In Georgia, Affordable Learning Georgia offers grants to faculty either creating their own OER or transforming their existing courses to low/no cost using freely available or library materials. It has multiple rounds of grant proposals throughout the year.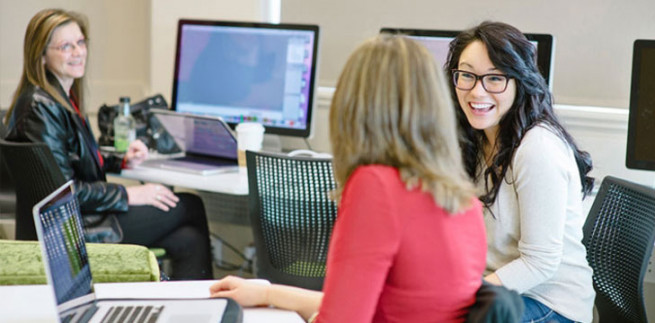 The Georgia Tech Library recommends that faculty take care to determine the licensing and copyright of any materials they reuse in transforming their courses. 
While not open, Canvas has reusable modules and content which are available to Georgia Tech faculty. Consider making your own content shareable on Canvas.


OpenStax has its own platform for creating OER, which is OpenStax CNX.
Consider adding any new content to SMARTech, Georgia Tech's institutional repository.

Negotiate incentives (course release, summer salary, IT assistance, etc.) for creating content with your department.
Copyright is a broad and complicated subject, but it's an essential consideration in building open and affordable classroom resources. To help think about this kind of consideration, let's go through a hypothetical scenario:
Let's say an article or a book chapter that's under copyright – how can I use it as part of my open online learning resource for my class? Ask yourself these questions:
Is it library-licensed material?
If the Georgia Tech Library has subscribed to or licensed a resource, your best option is to provide your students a link to the article, either via the library catalog, or if it's a scholarly article or book chapter, by linking to the publisher's DOI.
Is it Openly Accessible Material?
Materials with Creative Commons licenses have fewer distribution limitations, as the copyright holders have provided some sharing permissions through the CC license.  If you are using material that has a Creative Commons license, you can share with your class openly or via Canvas.
Does Fair Use apply?
According to copyright law, Fair Use allows limited reuse of copyrighted material for the purpose of commentary, criticism, and scholarship. "Limited" is the key word. There are 4 factors that determine whether a use of a copyrighted material is fair:
the purpose and character of your use

the nature of the copyrighted work

the amount and substantiality of the portion taken, and

the effect of the use upon the potential market.
Unfortunately, there are no hard and fast rules about quantity of use in fair use. The only way Fair Use can be officially determined is in Federal Court. Should you need to make a fair use determination, the fair use checklist developed by the USG Board of Regents can help. The site also indicates that "complete and retain a copy of this checklist for each 'fair use' of a copyrighted work in order to establish a 'reasonable and good faith' attempt at applying fair use should any dispute regarding such use arise."
What if Georgia Tech doesn't have a license, and it's not an openly accessible resource, and you've determined that Fair Use does not apply?
The faculty member must get permission from the copyright holder.
This is not legal advice. This is a broad guide. These are simple scenarios, and answers in specific situations may depend on various factors and details. For legal questions please contact the Georgia Tech Office of Legal Affairs. Also see the Office Legal Affairs copyright page and the University System of Georgia's Copyright Policy.
 
Affordable Learning Georgia
Georgia Tech is a proud partner in Affordable Learning Georgia (ALG). ALG was created by the University System of Georgia to find alternatives to the use of expensive, commercial textbooks. Since 2014, ALG offers financial support for faculty transforming their courses to low cost either through use of OERs, library materials, or low/no cost resources; creating open textbooks through the UNG Press; making grant supported open materials available through the GALILEO Open Learning Materials; and raising awareness on campus.
ALG is now in its 18th grants cycle. The due date for proposals is October 5, 2020.