2022 Electronic Resources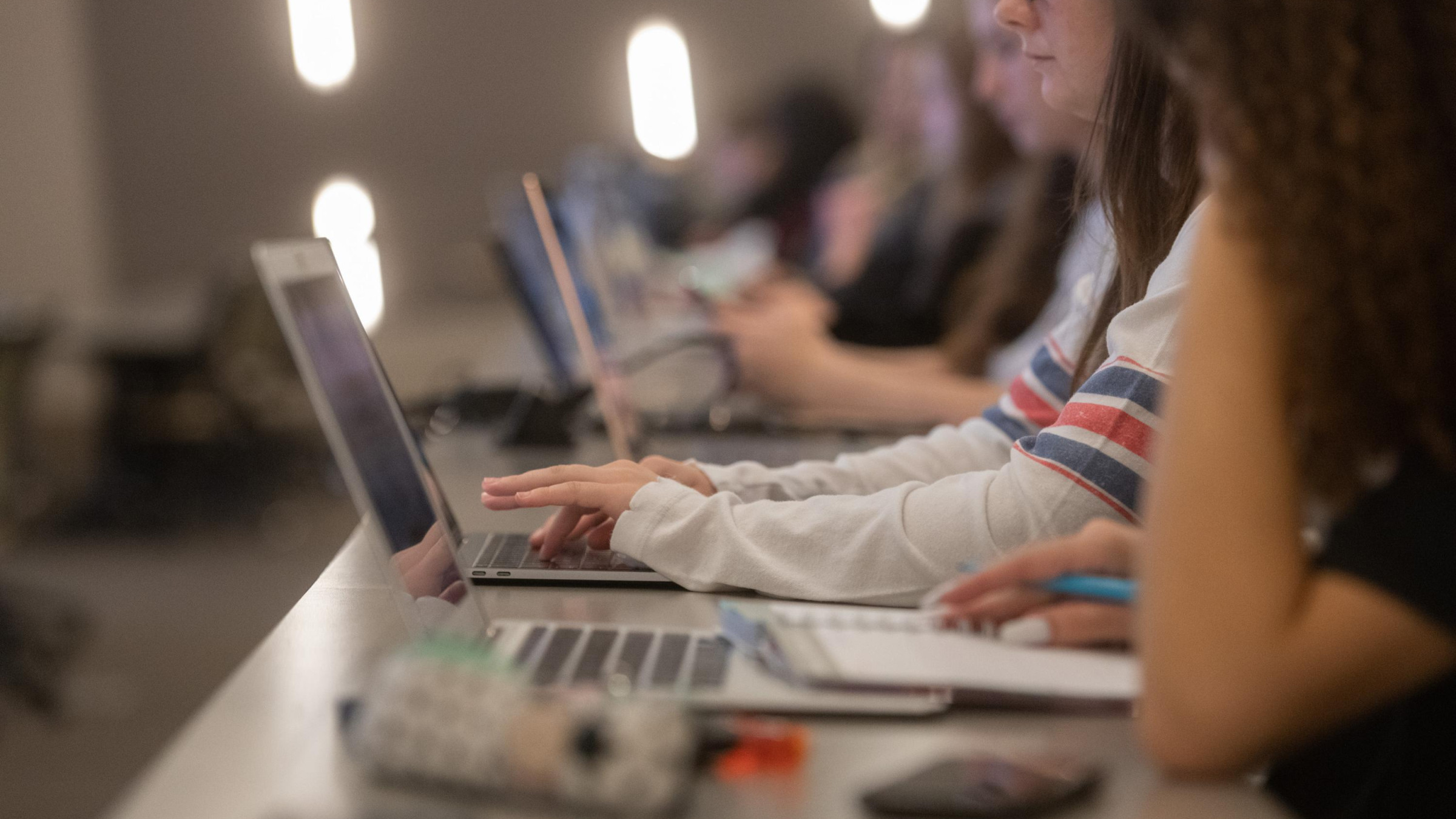 With the generous support of the Institute, Provost and Executive Vice President for Research the Library was able to expand Georgia Tech's access to scholarly content and primary source collections. Below is a summary of the new acquisitions by month purchased.
January 2022
Europa World Yearbook (Must be on campus or on VPN to use)
First published in 1926, the Europa World Year Book is renowned as one of the world's leading reference works, covering political and economic information from more than 250 countries and territories, from Afghanistan to Zimbabwe.
Human Kinetics Library
The Human Kinetics Library is built around a mission to increase the knowledge, enhance the performance and improve the health and fitness of all people around the globe through authoritative information about physical activity and sport. The platform features a growing collection of cross-searchable e-books and videos from the world's leading educational publisher for fitness, exercise, coaching and sport.
New Standards on the ASTM Compass Platform
This resource includes the standards of both the American Association of Textile Chemists and Colorists and the American Petroleum Institute.
Sage Premier
The Georgia Tech Library now provides access to the full set of journals by Sage with coverage back to 1999. 
New Journals:
British Journal of Sports Medicine
The British Journal of Sports Medicine is a twice-monthly peer-reviewed medical journal covering sports science and sports medicine including sport physiotherapy.
Critical Care Medicine
Established in 1973, Critical Care Medicine is a peer-reviewed monthly medical journal in the field of intensive-care medicine.
Epidemiology
Epidemiology is the official journal of the International Society for Environmental Epidemiology, a scientific society with membership drawn from more than 60 countries, dedicated to the study of environmental epidemiology and exposure assessment.
Heart
Heart is a biweekly peer-reviewed medical journal covering all areas of cardiovascular medicine and surgery. It is the official journal of the British Cardiovascular Society.
Journal of African American History (1988-present)  
The Journal of African American History is a quarterly academic journal covering African-American life and history. It was founded in 1916 by Carter G. Woodson.
Journal of Epidemiology and Community Health
The Journal of Epidemiology and Community Health is a peer-reviewed public health journal that covers all aspects of epidemiology and public health.

Journal of Neurology, Neurosurgery & Psychiatry
The Journal of Neurology, Neurosurgery, and Psychiatry is a monthly peer-reviewed medical journal covering research and reviews in the fields of neurology, neurosurgery, and psychiatry.

Journal of Politics (2000-present) 
The Journal of Politics is a peer-reviewed academic journal of political science established in 1939 and published quarterly by University of Chicago Press on behalf of the Southern Political Science Association.
Materials Research Society MRS Online Proceedings Library Archive
The MRS Online Proceedings Library Archive includes more than 100,000 peer-reviewed papers online—proceedings published from Volume 1 through the 2015 MRS Spring Meeting. The Archive is fully searchable and can be sorted and viewed by meeting or topic.
Historical Newspapers:
Atlanta Journal Archive, 1883-1985
Full image access to Atlanta Journal. Until 1982 the Atlanta Journal had a separate editorial staff and served as the region's afternoon paper after the merger.
Atlanta Daily World, Chicago Defender, and Pittsburgh Courier coverage has been enhanced to include papers published through 2010.
eBook Collections:
IEEE
The library now provides access to the following eBook Collections on the IEEE platform:
IEEE-Princeton: 300+ Princeton University Press in the fields of Computer Science & Electrical Engineering, History of Science, Mathematics, Physics & Astronomy
IEEE-Wiley Telecommunications: IEEE has partnered with John Wiley & Sons, Inc. on a collection of high-quality eBook titles with subject matter specific to telecommunications and related fields. This collection includes approximately 410 titles, dating back to 2007, with concentrated content applicable for students, researchers, or practicing engineers in the telecommunications sector.
February 2022
JoVE Core Statistics
JoVE Core Statistics introduces the concepts and application of the collection, analysis, presentation, and interpretation of data to students. These animated lessons provide an understanding of statistics beneficial to students from a wide range of disciplines. Additionally, the scientist-in-action videos demonstrate the application of related concepts in classical and original research experiments performed in today's laboratories worldwide.
March 2022
JSTOR
Thanks to the generous support of the Provost's Office, in February and March the Library added five JSTOR collections to our databases. This means students, faculty and staff have access to all 15 JSTOR Arts & Sciences Collections, the Life Sciences Collection, and the Thematic Collections on Sustainability.
IEEE-SMPTE Digital Library
The SMPTE Digital Library includes the SMPTE Motion Imaging Journal, proceedings from SMPTE conferences, and more than 1,100 standards documents, recommended practices, and engineering guidelines, dating back to 1916.
American Institute of Physics (AIP) Archives
The Library recently added three collections from the American Institute of Physics Archives:
Sabinet (Note: You must be on a Campus IP address or VPN)
Sabinet African Journals encompasses the breadth and depth of African research content by offering the most comprehensive, searchable collection of full-text African electronic journals available on one platform.
American Mathematical Society (Note: You must be on a Campus IP address or VPN)
We have recently acquired access to the following volumes:
Graduate Studies in Mathematics Vols 188-210
Mathematical Surveys and Monographs Vols 202-251
Memoirs of the American Mathematical Society Vols 1037-1309
Proceedings of the Symposia in Applied Mathematics Vols 73-77
Translations of Mathematical Monographs Vols 2-247
April 2022
ACM Open
With support from the Provost's Office we have a three-year trial to ACM Open. Including the existing content from ACM Digital Library, this new upgrade allows your papers to be published without an Author Publishing Charge  (the corresponding author must use their @gatech.edu address to qualify).

Want more information? Visit our publishing Libguide.
British Medical Journals Archive (2007-2021)
Available title by title from the library catalog, this shallow archive provides recent articles from the BMJ Journals, with several titles being brand new to GT.
Made available with special funding from the Institute and Provost.
Cambridge Companions
Note: Must use VPN | Cambridge Companions are a series of authoritative guides written by leading experts offering lively, accessible introductions to major writers, artists, philosophers, topics, and periods.
Made available with special funding from EVPR.
Hispanic Life in America 1704-2009
Sourced from more than 17,000 American and global news sources, including more than 700 Spanish language or bilingual publications, HLA provides a window into Hispanic American history, culture, and daily life.
Made available with special funding from the Institute and Provost.
Human Kinetincs
We have added two new modules to the Human Kinetics Library:
Human Kinetics Physical and Health Education, an instruction-focused collection of 42 ebooks and 127 videos.
Human Kinetics Health Care in Sport and Exercise, a comprehensive digital collection of 33 ebooks and over 450 videos (approximately 11 hours).
Made available with special funding from EVPR.
JSTOR Lives of Literature
This collection gathers academic journals devoted to the deep study of writers and texts associated with core literary movements.
Lives of Literature contains 107 journals that are all new to JSTOR. The collection comprises four thematic modules:
Medieval Authors & Texts
Modernist Authors
Victorian, Edwardian & Gothic Authors
Literary Theorists
Made available with special funding from the Institute and Provost. 
JSTOR Security Studies
Explore a wide range of journals, ebooks, and approximately 20,000 Open Access research reports in the field of security studies. This content looks at security studies through a broad lens, encompassing research on international security and peace and conflict studies from all corners of the globe.
Made available with special funding from the Provost.
JSTOR World Heritage Sites Africa
World Heritage Sites: Africa links visual, contextual, and spatial documentation of African heritage sites. The materials in World Heritage Sites: Africa serve researchers in African studies, anthropology, archaeology, architecture, art history, Diaspora studies, folklore and literature, geography, and history, as well as those focused on geomatics, advanced visual and spatial technologies, historic preservation, and urban planning.
Made available with special funding from the Institute and Provost.

Oxford Handbooks Online
Now available handbooks in the following subject areas:  Business & Management, Economics & Finance, History, Law, Linguistics, Literature, Music, Neuroscience, Philosophy, Physical Sciences, Political Science, Psychology and Sociology.
Sage Journals Deep Backfile
In January, the Library expanded access to Sage Journals by upgrading our subscription to Sage Premier. Premier contains nearly all Sage journals from 1999 to the present. Now with support from EVPR, that access now includes volume 1 to 1998 and brings digital delivery to over 931,000 articles.
Made available with special funding from EVPR.
Sage Research Methods: Data Visualization
An enhancement module to Sage Research Methods, this new resource provides a data viz gallery, video tutorials, and over views and step by step guides to visualizations in a variety of tools including Excel and Python.
Made available with special funding from EVPR.
SpringerNature Experiments (formerly Springer Protocols):
With support from the Institute's Office of Executive Vice President for Research (EVPR), we have added Springer Protocols, which includes publications of the following series:
Methods in Molecular Medicine
Neuromethods
Springer Protocols Handbooks
Methods in Molecular Biology
Methods in Biotechnology
Methods in Pharmacology and Toxicology
SpringerProtocols is an invaluable resource for the modern research laboratory. It is the largest database of reproducible laboratory protocols (more than 66,000) in biomedicine and and life sciences. Users can find the right protocol for their lab set-up, eliminating the need to compromise or find "work-arounds." SpringerProtocols offers researchers access to up to 30 years' worth of time-tested, step-by-step protocols for immediate use in their labs. 
The Library recently added the archives of the following consumer publications:
May 2022
Constellate Use VPN
Constellate is the text analytics service from the not-for-profit ITHAKA, the same people who brought you JSTOR and Portico. It is a platform for teaching, learning, and performing text analysis using the world's leading archival repositories of scholarly and primary source content.
Jane's Online Use VPN
New for 2022: Military Capabilities Module
Military Capabilities Module
Satellite Imagery Analysis
Military Bases
Orders of Battle and Inventories
Airports
Air Defense Networks
World Armies
World Air Forces
World Navies
Special Operational Forces
Tableau (Data Analytics)
Enhanced Air and Space Module adds:
Simulation and Training Systems
Land Warfare Platforms: Artillery & Air Defence
Weapons: Naval
Weapons: Strategic
C4ISR: Air
C4ISR: Joint & Common
IEEE-Artech House Publishing 
This resource includes antennas, RF/microwave design, communications (including telecom and wireless/satellite), radar engineering, electronic defense, GPS/GNSS, power engineering, MEMS, nanotechnology, computer security, block chain, IoT and more.
Journal and Magazine Archives:
Wiley Online Library
New for 2022: Full Wiley Journal Backfile
Architecture & Design Archive
Backfile includes: The Architect's Journal: 1906-1907, 1929-2005; The Architectural Review: 1896-2005; Casabella: 1928-2015; Building Design: 1969-2014; Canadian Architect: 1955-2005; Contract: 1960-2015; Crit.: 1976-2015; Eye, the International Review of Graphic Design: 1991-2005; Frame: 1998-2015; Graphis: 1944-2005; Hospitality Design : HD: 1979-2015; House Beautiful: 1989-2015; How: 1985-2015, ID: 1954-2010; Mark: 2005-2015; Preservation: 1949-2015; Print: 1940-2005
The Atlantic Magazine Archive
Atlantic Magazine Archive, 1857-2014
Chernobyl: Newspapers Collection
The Chernobyl Newspapers Collection contains all obtainable issues of three newspapers:
Prapor peremohy (Прапор перемоги, Victory Flag): In Ukrainian; archive from January 1981 to November 1988
Tribuna Energetika (Трибуна Энергетика, Energy Workers' Tribune): In Russian; archive from September 1979 to June 1990
Trybuna pratsi (Трибуна праці, Labor Tribune): In Ukrainian; archive from January 1981 to November 1990
The Economist Historical Archive
Economist Historical Archive, 1843-2015
Entertainment Industry Magazine Archive
This is an archival research resource containing the essential primary sources for studying the history of the film and entertainment industries, from the era of vaudeville and silent movies through to the 21st century. The core US and UK trade magazines covering film, music, broadcasting and theater are included, together with film fan magazines and music press titles. Issues have been scanned in high-resolution color, with granular indexing of articles, covers, ads and reviews.

The Library provides access to:
EIMA1: Music, Radio and The Stage:  Back Stage (US, 1960-2000), Billboard (US, 1894-2000), Disc (UK, 1958-1975), Mixmag (UK, 1983-2000), Musician (US, 1976-1999), Muzik (UK, 1995-2000), Rave (UK, 1964-1970), Radio & Records (US, 1973-2000), Spin (US, 1985-2000), The Beat (US, 1982-2000), The Stage (1880-2000), Vox (UK, 1990-1999), Uncut (UK, 1997-2000)
EIMA2: Cinema, Film and Television (Part 1):  American Film (US, 1975-1992), Boxoffice (US, 1920-2000), Broadcasting (US, 1931-2000), Broadcast (UK, 1960-2000), Contrast (UK, 1961-1965), Film Journal International (US, 1934-2000), Film Weekly (UK, 1928-1939), Picturegoer (UK, 1911-1960), Screen International (UK, 1975-2000), Variety (US, 1905-2000)
EIMA3: Cinema, Film and Television (Part 2): American Cinematographer (1920-2015), Boy's Cinema (1919-1940), Cinema Theatre Association. Bulletin (1967-2015), Daily Film Renter (1927-1957), Emmy (1979-2015), Filmmaker (1992-2015), Hollywood Reporter (1930-2015), Kine Weekly (1907-1971), Picture House (1982-2015), Televisual (1990-2015), Written By . . . (1965-2015), Zerb (1973-2015)
EIMA4: Rock, Folk and Hip-Hop
Rolling Stone Archive
The backfile of Rolling Stone, from its launch in 1967 to the present. One of the most influential consumer magazines of the 20th and 21st centuries, it initially sought to reflect the cultural, social, and political outlook of a generation of students and young adults. It has been a leading vehicle for rock and popular music journalism, as well as covering wider entertainment topics such as film and popular culture.
Time Magazine Archive
Time Magazine Archive, 1923-2000
U.S. News and World Report Magazine Archive
U.S. News and World Report Magazine Archive, 1926-1984
Women's Magazine Archive
New for 2022: Archive III
Primary Source Collections:
Age of Exploration
This collection focuses on European, maritime exploration from the earliest voyages of Vasco da Gama and Christopher Columbus, through the age of discovery, the search for the New World, the establishment of European settlements on every continent, to the eventual discovery of the Northwest and Northeast Passages, and the race for the Poles. Bringing together material from twelve archives from around the world, this collection includes documents relating to major events in European maritime history from the voyages of James Cook to the search for John Franklins doomed mission to the Northwest Passage. It contains a host of additional features for teaching, such as an interactive map which presents an in-depth visualization of over 50 of these influential voyages.
America in World War Two
This digital resource shows how World War Two changed American society and the economy, how it impacted individuals and families, and the legacy of the War in human terms. Follow individuals and their families from enlistment and training, to deployment on the US Home Front, or on campaigns overseas. American military and civilian involvement in all major theatres of operations is represented, whilst service branches range from the army, navy and air force, to the marines, merchant marines, coast guards, and medical personnel. Experience operations in the Pacific, the D-Day landings in Europe and the post-war occupation of Germany through personal letters, diaries, photographs, artifacts and military records, and watch as 300 people share their memories of military life, prisoner of war camps and the Home Front in oral history video interviews recorded by The National WWII Museum.
American Indian Newspapers
American Indian Newspapers presents the publications of a range of communities, with an extensive list of periodicals produced in the United States and Canada, including Alaska, Arizona, British Columbia, California, Nevada and Oklahoma, from 1828 to 2016
Archives Unbound: Reconstruction, Jim Crow, and the Enforcement of Federal Law in the South, 1871-1884
This publication includes their correspondence with the attorney general as well all other letters received by the attorney general from the states in question during that period, including the correspondence of marshals, judges, convicts, and concerned or aggrieved citizens. This publication comprises the letters and enclosures contained in the source-chronological file for various states in the South. The correspondence covers a variety of subjects connected with legal matters: Reconstruction conflicts; civil rights; voting rights; internal revenue and customs; regulation of trade, commerce, and transportation; special classes of claims involving the United States; the defense and supervision of public officers; protection of the rights and property of the United States; and other subjects.
Baltimore Afro-American, 1893-2010
New for 2022: 1989-2010
Black Freedom Struggle in the 20th Century: Federal Government Records
The focus of the Federal Government Records module is on the political side of the freedom movement, the role of civil rights organizations in pushing for civil rights legislation, and the interaction between African Americans and the federal government in the 20th century. Major collections in this module include the FBI Files on Martin Luther King Jr.; Centers of the Southern Struggle, an exceptional collection of FBI Files covering five of the most pivotal arenas of the civil rights struggle of the 1960s: Montgomery, Albany, St. Augustine, Selma, and Memphis; and records from the Kennedy, Johnson, Nixon, Ford and Reagan administrations, detailing the interaction between civil rights leaders and organizations and the highest levels of the federal government.
Black Freedom Struggle in the 20th Century: Organizational Records and Personal Papers
Details here and here.
The Organizational Records and Personal Papers bring a new perspective to the Black Freedom Struggle via the records of major civil rights organizations and personal papers of leaders and observers of the 20th century Black freedom struggle. Includes records and papers from: Southern Christian Leadership Conference, Brotherhood of Sleeping Car Porters, and the National Association of Colored Women's Clubs, Student Nonviolent Coordinating Committee (SNCC), the Congress of Racial Equality (CORE), the Africa-related papers of Claude Barnett, and the Robert F. Williams Papers.
Black Thought and Culture
Black Thought and Culture is an electronic collection of approximately 100,000 pages of non-fiction writings by major American black leaders, teachers, artists, politicians, religious leaders, athletes, war veterans, entertainers, and other figures covering 250 years of history. In addition to the most familiar works, Black Thought and Culture presents a great deal of previously inaccessible material, including letters, speeches, prefatory essays, political leaflets, interviews, periodicals, and trial transcripts. The ideas of over 1,000 authors present an evolving and complex view of what it is to be black in America.
British Association for the Advancement of Science Archives (Wiley)
The British Association for the Advancement of Science (BAAS) archive from Wiley Digital Archives contains an aggregation of collections from the BAAS and from archival collections related to the BAAS, contributed by various institutions across the United Kingdom from 1830 to 1970.
Central Asia, Persia and Afghanistan, 1834-1922 From Silk Road to Soviety Rule
This resource provides digital access to official British government records relating to the region, from the decline of the Silk Road, through the diplomatic confrontation between the British and Russian Empires known as the Great Game, to the influence of the emergent Soviet Union in the 20th century.
Chernobyl Files: Declassified Documents of the Ukrainian KGB
The Chernobyl Files collection contains 152 documents totaling over 500 pages, and features full page-level digitization, complete original graphics, and searchable text, and is cross-searchable with numerous other East View digital resources. Documents in the collection are in Russian and some in Ukrainian, with all titles translated into English.
Children's Literature and Culture
This digital resource showcases a broad range of richly illustrated primary source material which reveals the history and literature of childhood between the 1820s and 1920s. Rare books and unique works of art trace the development of children's publishing from early mass-produced items through to the flourishing print culture that followed.
Cleveland Call and Post, 1934-2010
New for 2022: 1992-2010
Colonial America, 1606-1822
New for 2022:
Module III: The American Revolution
Module IV: Legislation and Politics in the Colonies
Module V: Growth, Trade, and Development
Colonial America makes available all 1,450 volumes of the CO 5 series from The National Archives, UK, covering the period 1606 to 1822. CO 5 consists of the original correspondence between the British government and the governments of the American colonies, making it a uniquely rich resource for all historians of the period.
Module 1: Settlement, Slavery, and Empire, 1624-1832
This extensive digital resource covers three centuries of Caribbean history. Drawn from the vast archives of the British Colonial Office, this is simply an essential resource for all students and researchers of the Caribbean and British colonial rule.
Demography and Economy Series: Crimea
East View offers a broad range of library services and databases of global authoritative content, including numerous collections from Russia and the former Soviet states, East Asia, and the Middle East.
Disability in the Modern World
One person in seven experiences disability, yet the story of this community and its contributions is largely absent from the scholarly record. Access to the primary and secondary source materials within this collection enables you to include this important piece of the puzzle in your research.
Early Modern England, Society, Culture and Everyday Life, 1500-1700
This collection of primary sources looks at two centuries of everyday, political, religious, working, trading and administrative life in England during this pivotal epoch.
Module 1: India Office Records, A - D: Trade, Governance and Empire, 1600-1947
Module 2: India Office Records, G: Factory Records for South Asia and South East Asia, 1595 - 1830
Module 3: India Office Records, G: Factory Records for China, Japan and the Middle East, 1596 - 1870
Module 4: India Office Records, E: Correspondence: Early Voyages, Formation and Conflict
From the Company's charter in 1600 to Indian independence in 1947, East India Company tells the story of trade with the East; politics; and the rise and fall of the British Empire. It records the challenges of a globalising world and sheds light on many contrasting narratives from records of powerful political figures, through to the lives of native populations and the individual traders who lived and worked at the edge of Empire.
First World War Portal
New for 2022: Module IV: A Global Conflict
The First World War portal makes available invaluable primary sources for the study of the Great War, brought together in four thematic modules. From personal collections and rare printed material to military files, artwork and audio-visual files, content highlights the experiences of soldiers, civilians and governments on both sides of a conflict that shook the world.
Food and Drink in History
The story of food and drink is a unique lens through which to view social and cultural history. The materials in this collection illustrate the deep links between food and identity, politics, power, gender, race, and socio-economic status, as well as charting key issues such as agriculture, nutrition, and food production.
Foreign Office Files for Japan
This collection provides significant insight into the events between First World War victory and Second World War defeat, crucial to understanding the political journey of Japan during this period. Topics covered include ultra-nationalism and the Japanese agenda of imperial dominance in the Far East, employment and social conditions in a time of global economic instability, and the Great Kanto Earthquake of 1923 which flattened Tokyo. These documents record relations with Axis Powers in the context of changing alliances, the deterioration of relations with the Allies as World War Two reached the Pacific, and American post-war occupation of Japan.
Foreign Office Files for Southeast Asia
Section I: Cold War in the Pacific, Trade Relations, and the Post-Independence Period, 1963-1966
Section II: Foundations of Economic Growth and Industrialization,1967-1980
This collection offers an insight into the significant changes that took place in Southeast Asia during 1963-1980, including the creation of Malaysia and the response to this from the wider region. Material from The National Archives, UK covers the Cobbold Commission, the end of the Malayan Emergency and tensions between Indonesia and Malaysia, as well as rising animosity towards the perceived threat of communism at this time.
Foreign Office Files for the Middle East, 1971-1981
New for 2022:
1975-1978, The Lebanese Civil War and the Camp David Accords
1979-1981, The Iranian Revolution and the Iran-Iraq War
Providing an invaluable resource for researchers and students seeking to understand the modern Middle East, this collection contains complete runs of Foreign Office files, providing an expansive view of key events and their global political impact. Users can explore the Arab-Israeli War, Henry Kissinger's 'shuttle diplomacy' and the historic Camp David Accords that followed. The resource also examines internal conflicts, such as the uprising in Dhofar, the military coup in Cyprus, the Lebanese Civil War and the Iranian Revolution. Energy concerns dominate this resource, with reports on the oil policies of Saudi Arabia, Kuwait and Iraq, and how price hikes, embargoes and industrial strikes affected the G8's energy supply and economy. Additionally, users will be able to scrutinize policies on international arms sales.
The Gilded Age and Progressive Era
A richly varied range of archival sources charts the contradictions of the age. The resource includes the personal and business papers of key industrialists; records of rail, steel and oil corporations; material on labor disputes, politics and progressivism; and rich visual content on fashion, material culture and architecture.
Interwar Culture showcases a vast collection of popular and lesser-known periodicals published during these dynamic yet turbulent decades with articles covering arts and culture, fashion, home and family life, travel, world current affairs, class, social and welfare issues as well as a wealth of writing from some of the most prominent literary figures of the era.
LGBT Thought and Culture
An online resource hosting books, periodicals, and archival materials documenting LGBT political, social and cultural movements throughout the twentieth century and into the present day. The collection illuminates the lives of lesbians, gays, transgender, and bisexual individuals and the community with content including selections from The National Archives in Kew, materials collected by activist and publisher Tracy Baim from the mid-1980s through the mid-2000s, the Magnus Hirschfeld and Harry Benjamin collections from the Kinsey Institute, periodicals such as En la Vida and BLACKlines, select rare works from notable LGBT publishers including Alyson Books and Cleis Press, as well as mainstream trade and university publishers
Literary Print Culture: The Stationers Company Archive, London
The archive of the Stationers Company is widely regarded as one of the most important sources for studying the history of the book, publishing and copyright. The Company was instrumental in the development of the printed book in early modern England, exerting enormous power over the publishing industry as it developed. This resource provides essential primary sources for students and scholars of English literature, Renaissance theatre, and print culture from the early modern period to the twentieth century.
Los Angeles Sentinel, 1934-2010
New for 2022: 2006-2010
Module I: 1980s
Module II: 1990s
Module III: 2000s
Mass Observation Project 1981-2009 provides digital access to a unique life-writing archive, capturing the everyday experiences, thoughts and opinions of people living through the turbulent final decades of the 20th century and the advent of the 21st century.
Medical Services and Warfare, 1850-1949
Module I: 1850-1927
Module II: 1928-1949
From the beginning of the Crimean War to the discovery of penicillin, Medical Services and Warfare gathers material from multiple conflicts to build a picture of the experience and development of medical practice as influenced by the wars of the late nineteenth and early twentieth centuries.
Migration to New Worlds 
New for 2022:
Module II: The Modern Era
From the century of immigration, through to the modern era, Migration to New Worlds charts the emigration experience of millions across 200 years of turbulent history. Explore the rise and fall of the New Zealand Company, discover British, European and Asian migration and investigate unique primary source personal accounts, shipping logs, printed literature and organizational papers supplemented by carefully compiled teaching and research aids.
New York Academy of Sciences Archives (Wiley)
The New York Academy of Sciences archive encapsulates the history and development of natural science, technology and modern biomedical sciences, and documents anti-intellectualist sentiments towards scientists. The archive includes chronicles of efforts by governments and corporations to influence research into the exploitation of natural resources, labor conditions, and the environmental and economic impacts of mining, drilling, industrial waste and pollution.
New York Amsterdam News, 1922-2010
New for 2022: 1994-2010
Nineteenth Century Literary Society: The John Murray Publishing Archive
Nineteenth Century Literary Society offers unprecedented digital access to the peerless archive of the historic John Murray publishing company. Held by the National Library of Scotland since 2006 and added to the UNESCO Register of World Memory in 2011, the Murray collection comprises one of the world's most important literary archives.
Norfolk Journal and Guide, 1916-2010
New for 2022: 2004-2010
Philadelphia Tribune, 1912-2010
New for 2022: 2002-2010
Poverty, Philanthropy and Social Conditions in Victorian Britain
This digital resource documents the interactions between government policy and public philanthropy in Victorian and early twentieth-century society, tracing developments in welfare reform and the social tensions surrounding poverty. Discover the conditions of workhouses and the administration of the new poor relief system through the official government correspondence of the Poor Law Commission, and explore the demonstrable shift in social conditions and welfare reform through a variety of material.
Royal College of Physicians Archive
The Royal College of Physicians Archive (RCP) includes content within the date ranges of 1101 through 2000. From the founding charter to 20th Century reports on the effects of smoking, there is a wealth of material on the RCP's role in relation to contemporary medical advances.
Service Newspapers of World War Two
Module I:  Stars and Stripes (London), Fauji Akhbar, Springbok, Die Wehrmacht, Union Jack
Module II: The Land Girl, Parade, Yank, Guinea Gold, Blightly, Ceylon Review
Service Newspapers of World War Two contains an extensive range of both rare and well-known wartime publications for soldiers serving in major theatres around the world. Publications are included from many key nations involved in the conflict, such as the US, Canada, New Zealand, India, and the countries of Europe, Africa and the Middle East. Both Allied and Axis publications are presented, offering a broad view of the war and the experiences of those on its front lines.
Shakespeares Globe Archive: Theatres, Players & Performance
Renowned worldwide for the iconic reconstruction of the original Globe Theatre, Shakespeares Globe celebrates William Shakespeare through the power of performance to make his work accessible to all. From architectural plans to costume designs, prompt books and programs, the digitized archive of Shakespeares Globe offers researchers a comprehensive insight into performance practice in this unique theatre space. Documenting over 300 productions from 1997-2016, this digital collection is a critical resource for the study of Shakespeare, theatre, cultural history and early-modern literature.
Socialism on Film: The Cold War and International Propaganda
New for 2022:
Module I: Wars and Revolutions
Module II: Newsreels and Cinemagazines
Sourced from the British Film Institute (BFI), Socialism on Film documents the communist world, from the Russian Revolution to the end of the Cold War. This unique collection of documentary films, features and newsreels reveals all aspects of life behind the Iron Curtain, as seen by filmmakers from the USSR, Vietnam, Cuba, China, East Germany, Eastern Europe and more.
Trade Catalogues and the American Home
This collection presents a wealth of highly visual trade catalogues, cards and marketing ephemera, tracing the rise of the American dream and evolution of commerce throughout the nineteenth and twentieth centuries. The content is sourced from three of the pre-eminent collections of trade literature in America: the Lawrence B Romaine collection at UC Santa Barbara, the Hagley Museum and Library and the Winterthur Library.
World Scholar: Latin America And The Caribbean
A rich collection of primary source documents about Latin America and the Caribbean; academic journals and news-feeds covering the region; reference articles and commentary; maps and statistics; audio and video; and much more.
July 2022
New Standards on the ASTM Compass Platform
This resource includes the standards of the American Welding Society, American Water Works Association, and EN/European ISO-adopted standards. It also includes a new collection of videos on ASTM standards.
Primary Source Collections:
African Diaspora, 1860-present
Essential for understanding Black history and culture, African Diaspora, 1860-Present allows scholars to discover the migrations, communities, and ideologies of the African Diaspora through the voices of people of African descent. With a focus on communities in the Caribbean, Brazil, India, United Kingdom, and France, the collection includes never-before digitized primary source documents, including personal papers, organizational papers, journals, newsletters, court documents, letters, and ephemera.

Archives Unbound
The library has acquired several new Archives Unbound collections including:
Final Accountability Rosters of Evacuees:  Japanese-American Relocation Centers, 1944-1946
Japanese American Internment: Records of the Franklin D. Roosevelt Library
Japanese-American Relocation Camp Newspapers: Perspectives on Day-to-Day Life
Personal Justice Denied: Public Hearings of the Commission on Wartime Relocation and Internment, 1981
International Climatic Changes and Global Warming
The International War on Drugs
Clean Air Act Amendments of 1990: Reduction of Acid Rain, Urban Air Pollution, and Environmental Policy
Lincoln at the Bar: Extant Case Files from the U.S. District and Circuit Courts, Southern District of Illinois 1855-1861
Price Control in the Courts: The U.S. Emergency Court of Appeals, 1941-1961
Reconstruction, Jim Crow, and the Enforcement of Federal Law in the South, 1871-1884
Spiro T. Agnew Case: The Investigative and Legal Documents
The Scopes Case
Japanese American Incarceration: Records of the War Relocation Authority
Following the Japanese attack on Pearl Harbor and the U.S. entry into World War II in December 1941, the Roosevelt administration decided that for reasons of "military necessity," the government would evacuate all persons of Japanese heritage from the West Coast states. The Records of the War Relocation Authority document the day-today running of the 10 relocation camps from 1942-1946. The collection is organized by relocation center. Records include reports and correspondence on issues such as security, education, health, vocational training, agriculture, food, and family welfare.
Law and Society since the Civil War: American Legal Manuscripts from the Harvard Law School Library (1861-1976)
This module consists of 11 collections from the Harvard Law School Library, highlighting three Supreme Court Justices, the first Black federal judge, high-profile cases, and insights into developing ideologies and laws, as far back as 1861 with the Papers of Oliver Wendell Holmes, which span from the Civil War to the Great Depression. The Papers of Louis D. Brandeis and Felix Frankfurter provide a behind-the-scenes view of the Supreme Court between 1919 and 1961.
Queer Pasts
Queer Pasts is a collection of primary source exhibits for students and scholars of queer history and culture. The database uses "queer" in its broadest and most inclusive sense, to embrace topics that are gay, lesbian, bisexual, and transgender and to include work on sexual and gender formations that are queer but not necessarily LGBT. Each of the document collections in the database will include a critical introductory essay that helps explain the significance of the primary sources in historical terms and in relationship to previous scholarship. We ask our project editors to address the strengths, limitations, and characteristics of their archive and to explore the ways in which archives are constructed, constrained, and contested.
Newspaper archives:
Two newspaper archives now have expanded coverage:
October 2022
New Resources
Black Women Writers
Black Women Writers presents 100,000 pages of literature and essays on feminist issues, written by authors from Africa and the African diaspora. Facing both sexism and racism, black women needed to create their own identities and movements. The collection documents that effort, presenting the woman's perspective on the diversity and development of black people generally, and the works document the evolution of black feminism.

Latin American Women Writers
Latin American Women Writers collection comprises 100,000 pages of literary works, along with memoirs and essays, in their original language, by Latin American women from the colonial period in the 17th century to the present. It brings together all the voices of Latin American women and presents a tool for understanding the diversity and development of Latin America through a feminine perspective.

Music Online Classical Scores Library (Volume 5)
Music Online Classical Scores Library is a reliable and authoritative source for scores of the classical canon, as well as a resource for the discovery of lesser-known contemporary works. The new addition, Volume V builds on Volume IV with an emphasis on contemporary composers and works from the 20th and 21st centuries alongside a selection of scores from medieval, baroque, classical and romantic time periods.

Victorians on Film
Victorian Film Collection and the Mitchell and Kenyon Collection, provides a glimpse into the lives of the late Victorians and Edwardians captured between 1895 and 1913 by some of Britain's earliest film pioneers and innovators.


Primary Sources:
Louisville Defender 
Louisville Defender historical newspaper provides genealogists, researchers and scholars with online, easily-searchable first-hand accounts and unparalleled coverage of the politics, society and events of the time. Coverage: 1951 - 2010

Statistical Abstract of the United States (1878-2012)
ProQuest Statistical Abstract of the United States is the authoritative and comprehensive summary of statistics on the social, political and economic conditions of the United States.
New Resources from the University System of Georgia

Points of View Reference
Points of View Reference Center contains resources that provide content that can help students assess and develop persuasive arguments and essays, better understand controversial issues and develop critical thinking skills.

Science Reference Center
Science Reference Center provides full text for hundreds of science magazines, journals, reference books, high-quality videos, science experiments, curriculum-aligned lesson plans, and image collection.
November 2022
New Electronic Resources
MLA Handbook Online
The Modern Language Association of America's resource for writers of research papers and those citing sources.
Archives of Sexuality and Gender
Archives of Sexuality & Gender: L Enfer de la Bibliotheque Nationale de France Digital Archive
Archives of Sexuality and Gender: International Perspectives on LGBTQ Activism and Culture DA
Archives of Sexuality and Gender: LGBTQ History and Culture Since 1940, Part I Digital Archive
Archives of Sexuality and Gender: LGBTQ History and Culture Since 1940, Part II Digital Archive
Archives of Sexuality and Gender: Sex and Sexuality, 16th to 20th Century Digital Archive
Associated Press Collections Online: U.S. City Bureaus Digital Archive
Associated Press Collections Online is a publishing program focused on making the varied treasures of the Associated Press Corporate Archives, AP Images, and AP Archive available to libraries worldwide.
Chatham House Online Archive 1920-2008 Digital Archive
Chatham House, a world leader in policy research on international affairs, provides online access to a rich archive covering the 20th and 21st centuries. Module 1 contains high-level analysis and research on global trends and key events and issues, from the aftermath of World War I into the Cold War. Module 2 covers European Integration, the fall of the Berlin Wall and the end of Communist rule in Russia and Eastern Europe.
China and the Modern World Digital Archive
China and the Modern World is a series of digital archive collections covering a period of about 180 years (1800s to 1980s) when China experienced radical and often traumatic transformations from an inward-looking imperial dynasty into a globally engaged republic. China and the Modern World: Hong Kong, Britain and China 1841–1951 presents a collection of British government documents on colonial Hong Kong, spanning a period of over a century.
Collections added:
China and the Modern World: Diplomacy and Political Secrets, 1860-1950
China and the Modern World: Hong Kong, Britain and China 1841–1951
Early Arabic Printed Books: Literature, Grammar, Language, Catalogues, and Periodicals
Early Arabic Printed Books from the British Library: Literature, Grammar, Language, Catalogues, and Periodicals includes early Arabic printed books of folktales, pre-Islamic literature, Islamic poetry and prose, proverbs and sayings, language and lexicography, dictionaries, grammar, syntax, rhetoric, manuscript catalogs, and periodicals. The collection includes European translations of Arabic works and Arabic translations of European books. It exemplifies the long exchange of ideas and learning between Europe and the Arabic-speaking world.   
International Herald Tribune Historical Archive, 1887-2013 Digital Archive
The International Herald provides a valuable counterpoint to the Anglo-American press, adding a new dimension to research. The International Herald Tribune Historical Archive, 1887-2013 features the complete run of the International Herald Tribune from its origins as the European Edition of The New York Herald and later the European Edition of the New York Herald Tribune. The archive ends with the last issue of the International Herald Tribune before its relaunch as the International New York Times. 
Indigenous Peoples of North America Part 2: Indian Rights Association Digital Archive
Indigenous Peoples of North America illustrates the fabric of the North American story with unprecedented depth and breadth. Comprehensive yet personal, the collection covers the history of American Indian tribes and supporting organizations.
The Making of the Modern World, Part I – IV
The Making of the Modern World is an extraordinary series covering the history of Western trade, encompassing the coal, iron, and steel industries, the railway industry, the cotton industry, banking and finance, and the emergence of the modern corporation. Part I includes the Goldsmiths'-Kress Collection, 1450-1850 and other Archives from 1800 - 1945.
Nineteenth Century Collections Online: Science, Technology, and Medicine, Part II Digital Archive
This second part of the Science, Technology, and Medicine archive includes some three million pages of scientific material from the late-17th century through the first quarter of the 20th century, with a primary focus on the 19th century. The collection is divided into four major parts: academies of science publications, natural history, public health, and entomology.
National Geographic Magazine Digital Archive 1888-2015
National Geographic Society, one of the world's largest nonprofit educational and scientific organizations, is recognized world-wide as journalism's most trusted name in exploration and discovery. From its founding in 1888, the National Geographic Society has developed the iconic National Geographic magazine as well as the popular National Geographic Traveler and hundreds of books, maps, videos, and images.
Political Extremism and Radicalism, Part 1: Far-Right & Left Political Groups US, Europe, & Australia DA
This resource explores the ways liberal democracies of North America, Europe, and Australasia have experienced a variety of forms of extremism and radicalism throughout the 20th century, shaping mainstream political thinking, as well as cultural norms.
Punch Historical Archive, 1841-1992 Digital Archive
Punch was the world's most celebrated magazine of wit and satire. From its early years as a campaigner for social justice to its transformation into national icon, Punch played a central role in the formation of British identity — and how the rest of the world saw the British nation. Includes approximately 7,900 issues (200,000 pages) from all volumes of Punch from 1841 to 1992, including Almanacks and other special numbers (issues), as well as prefaces, epilogues and indexes.
Slavery and Anti-Slavery: A Transnational Archive
Slavery and Anti-Slavery: A Transnational Archive is devoted to the study and understanding of the history of slavery in America and the rest of the world from the 17th century to the late 19th century. Archival collections were sourced from more than 60 libraries at institutions.
U.S. Declassified Documents Online Annual Supplement FY18-FY21
U.S. Declassified Documents Online provides immediate access to a broad range of previously classified federal records spanning the 20th and 21st centuries. The collection brings together more than 700,000 of the most sensitive documents from all presidential libraries and numerous executive agencies in a single, easily searchable database.
Women's Studies Archive Additions
Female Forerunners Worldwide concerns women trailblazers, both individuals and organizations , who have impacted society through social reform, popular culture, healthcare and more.
Collections added:
Female Forerunners Worldwide Digital Archive
Rare Titles from the American Antiquarian Society
Archives Unbound
Archives Unbound presents topically focused digital collections of historical documents that support the research and study needs of scholars, researchers, and students at the college and university level. A multi-disciplinary resource, collections cover a broad range of topics from the Middle Ages forward -- from witchcraft to World War II, to 20th political history. Particular strengths include U.S. foreign policy; U.S. civil rights; global affairs and colonial studies; and modern history.
Collections added:
Carter Administration and Foreign Affairs Digital Archive
Civil Rights & Social Activism in AL: Papers LeFlore, 1926-76 Rec Non-Partisan Voters League, 1956-87 Archive
Election of 1948 Archive
FBI File: Alger Hiss/Whittaker Chambers
FBI File: Assassination of Martin Luther King, Jr.
FBI File: House Committee on Un-American Activities (HUAC)
FBI File: Watergate
Ford Administration and Foreign Affairs
George H. W. Bush and Foreign Affairs: the Moscow Summit and the Dissolution of the USSR DA
Johnson Administration and Foreign Affairs
Legal Battle for Civil Rights in AL: Vernon Z. Crawford Records, 1958-78 Civil Rights Cases Archive
Nixon Administration and Foreign Affairs
Papers of the Nixon Administration: The Presidents Confidential & Subject Special Files/1969-74
Presidential Election Polls, 1988: The Gallup/Conus Reports Digital Archive
Rise and Fall of Senator Joseph R. McCarthy Archive
The American Fur Company: America's First Business Monopoly
The Changing Men Collection Digital Archive
The Global Financial and Economic Crisis Archive
The Minority Voter, Election of 1936 and the Good Neighbor League Archive
The Russian Civil War and American Expeditionary Forces in Siberia, 1918-1920
Transcripts of the Malcolm X Assassination Trial Digital Archive
Union Label and the Needle Trades: Records of the United Garment Workers of America
Women Organizing Transnationally: The Committee of Correspondence, 1952-1969
Women's Issues and Their Advocacy Within The White House, 1974-1977
World War I and Revolution In Russia, 1914-1918: Records of the British Foreign Office
Cold War:  Voices Of Confrontation And Conciliation
Commercial And Trade Relations Between Tsarist Russia/The Soviet Union And The US/1910-1963
Development Of Environmental Health Policy: Pope A. Lawrence Papers 1924-1983
Electing The President: Proceedings Of The Democratic National Conventions/1832-1988
Electing The President: Proceedings Of The Republican National Conventions/1856-1988
European Colonialism in the Early 20th Century: French Colonialism in Africa 1910-1930
European Colonialism in the Early 20th Century: German Colonies and Mandates in Africa 1910-1929
European Colonialism In The Early 20Th Century: Italian Colonies In North Africa And Aggression In E
European Colonialism in the Early 20th Century: Portuguese Colonies in Africa, 1910-1929
International Womens Movement: The Pan Pacific/Southeast Asia Womens Association/1950-1985
International Womens Periodicals/1786-1933: Social And Political Issues
JFKs Foreign Affairs And International Crises/1961-1963
Liberia and the U.S.: Nation-Building in Africa, 1918-1935
Reporting On The Coal Industry: The Coal Trade Bulletin/1901-1918
Savings And Loan Crisis: Loss Of Public Trust And The Federal Bailout/1989-1993
State Department's Bureau of Intelligence and Research Reports: USSR DA
Alexander III And The Policy Of (Russification) 1883-1886
December 2022
New Electronic Resources
Brill Cold War Online
This collection of 2,360 formerly classified U.S. government documents (most of them classified Top Secret or higher) provides readers for the first time with the declassified documentary record of the successes and failures of the U.S. intelligence community in its efforts to spy on the Soviet Union during the Cold War.
LGBT Magazine Archive Collection 1 and Collection 2
The archives of magazines serving LGBT+ communities are of central importance for research into LGBT history, often being the principal sources for the documentation of gay cultures, lives, and events. The archives of many leading but previously hard-to-find magazines are included in LGBT Magazine Archive, including some of the longest-running, most influential publications.
New full-text content on ProQuest Congressional
ProQuest Congressional Hearings Digital Collection Part A 1824-1979
ProQuest U.S. Serial Set 2 Digital Collection 1980-2022