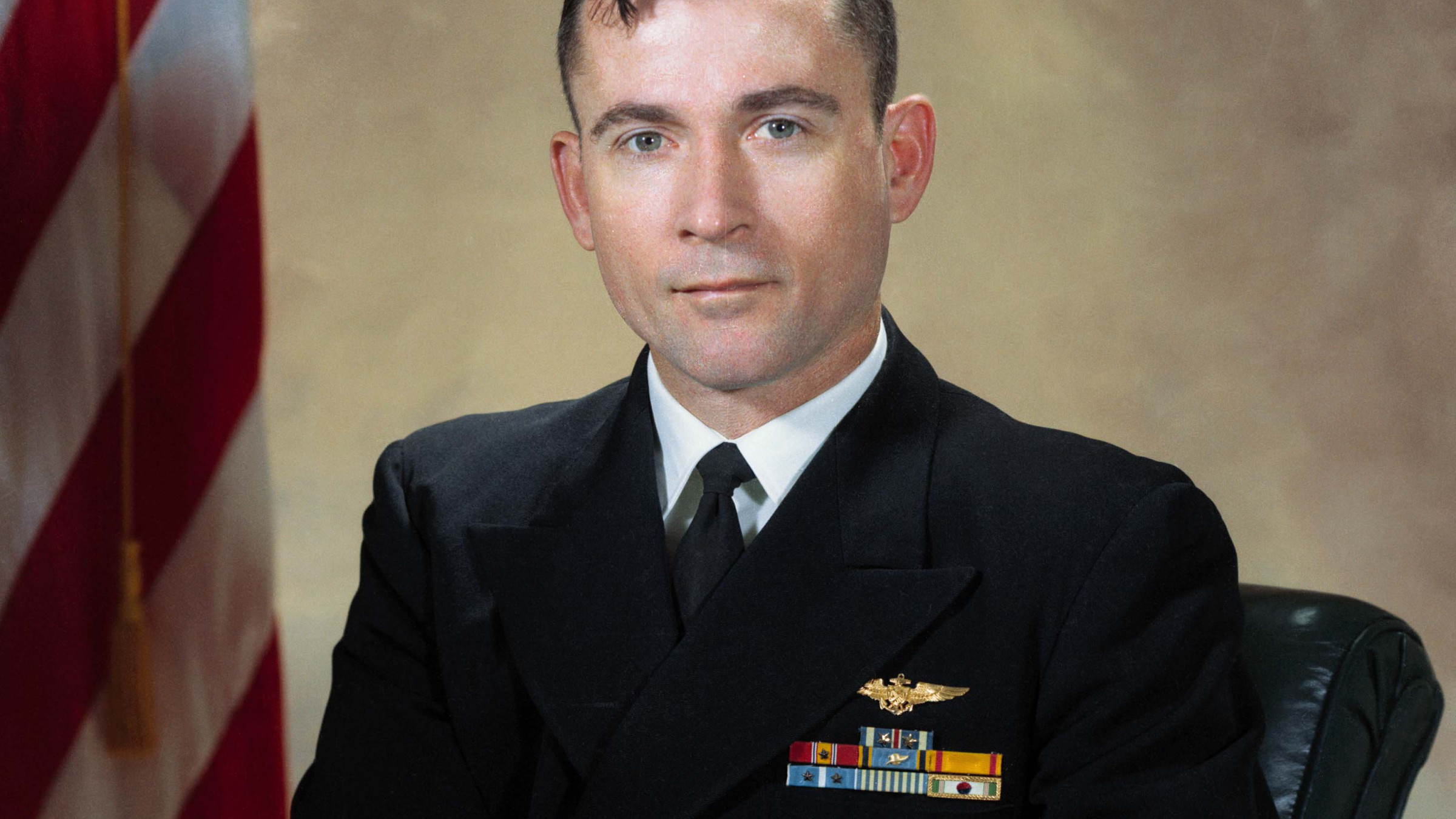 Fifty-one years ago, Georgia Tech alumnus John Young, BSAE 1952, Ph.D. Hon 2003, walked and drove on the moon as commander of the Apollo 16 mission. He and his crew returned to Earth with 209 pounds of lunar samples in tow. Now a piece of one of those rocks has come to his alma mater. On loan from the Young family and NASA, the lunar sample is now on display on the Grove-level of the Price Gilbert Library. A private unveiling ceremony in October included Young's family, friends, former NASA colleagues, and Georgia Tech leadership.
"A key element of our achievements in space and our future aspirations lie in our continuous investment in university research as well as inspiring and mentoring the next generation of engineers and scientists," said Mark Costello, and William R. T. Oakes Professor and AE School Chair. "I want to thank Susy Young, her family and friends for being with us to celebrate Captain Young's contributions to humanity and the establishment of the John Young Chair in Aerospace Engineering."  
To read this full story from the Daniel Guggenheim School of Aerospace Engineering, click here.