Library unveils new web site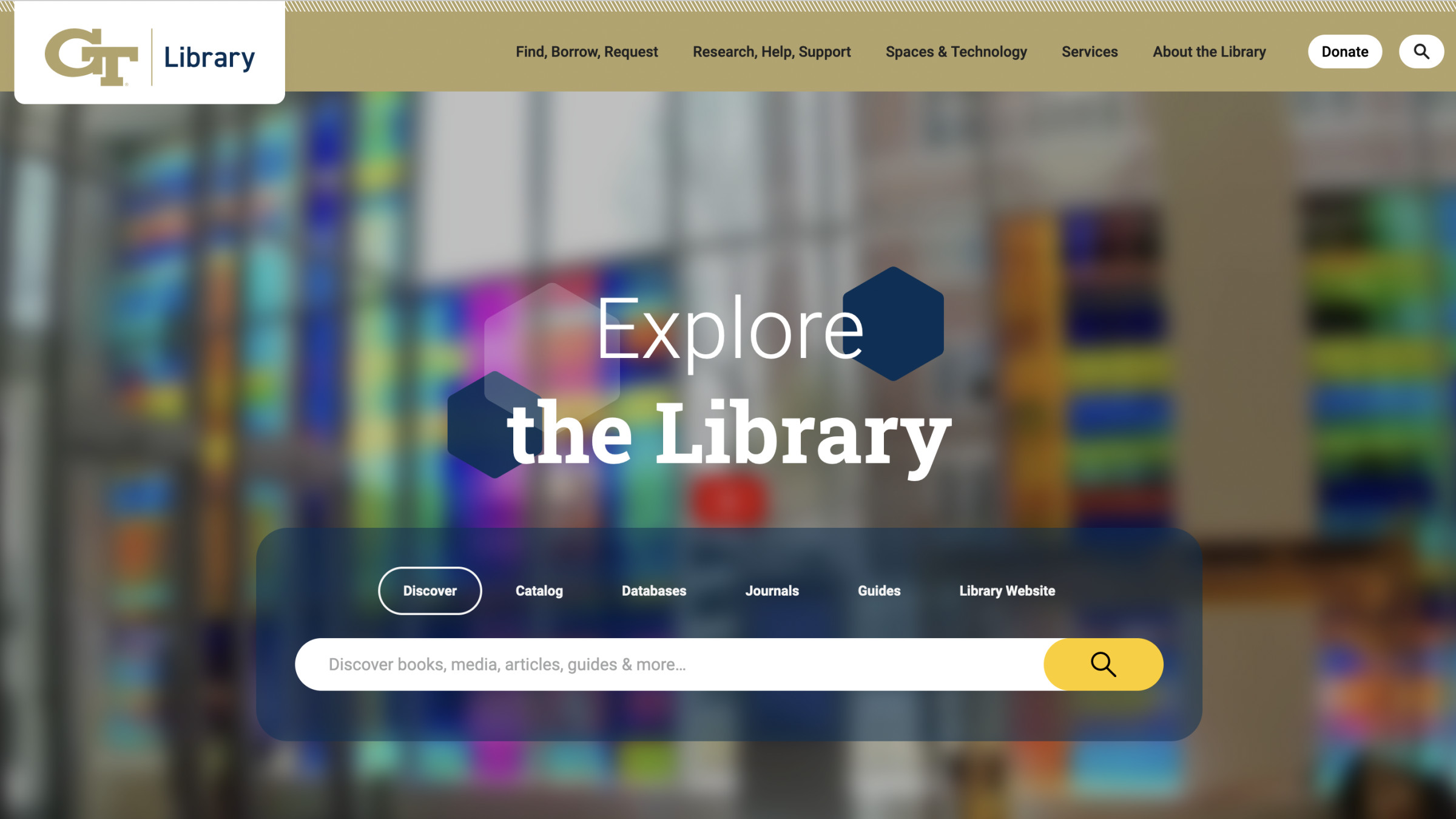 After a late September soft launch, today the Library is proud to unveil its new web site to the Georgia Tech community. Simply visit the Library's long-established website address, library.gatech.edu, to explore the site.
The web site features a beautifully designed theme based on current campus-standards, improved search capabilities, enhancements to support the vast public programming and instruction offerings of the Library, and completely revamped resource guides for each Georgia Tech college, as well as several interdisciplinary guides.
"We are thrilled to introduce this powerful new resource to campus," said Dean Leslie Sharp. "It has been a months-long project involving every aspect of the Library working together to produce the best possible portal for Georgia Tech's learning, research, and teaching needs."
The site was built in partnership with Montreal-based Evolving Web and features numerous service enhancements, in addition to a substantial design upgrade. 
The most obvious is the single "Discover" super search, which now searches across multiple channels, and provides access to databases, resource guides, and, for the first time, Georgia Tech's institutional repository, known as SMARTech.
"The site also features a framework to support the Library's service management efforts, including custom views for both internal and external users," said Heather Jeffcoat, the Web and Discovery Management Librarian at the Georgia Tech Library. "The new framework also allows us to establish a continuous integration and continuous delivery pipeline for future upgrades and enhancements, making it easier to keep the site up to date."
To see the new site and learn about everything the Georgia Tech Library offers, visit library.gatech.edu.