Library collects four awards for reimagining and renovation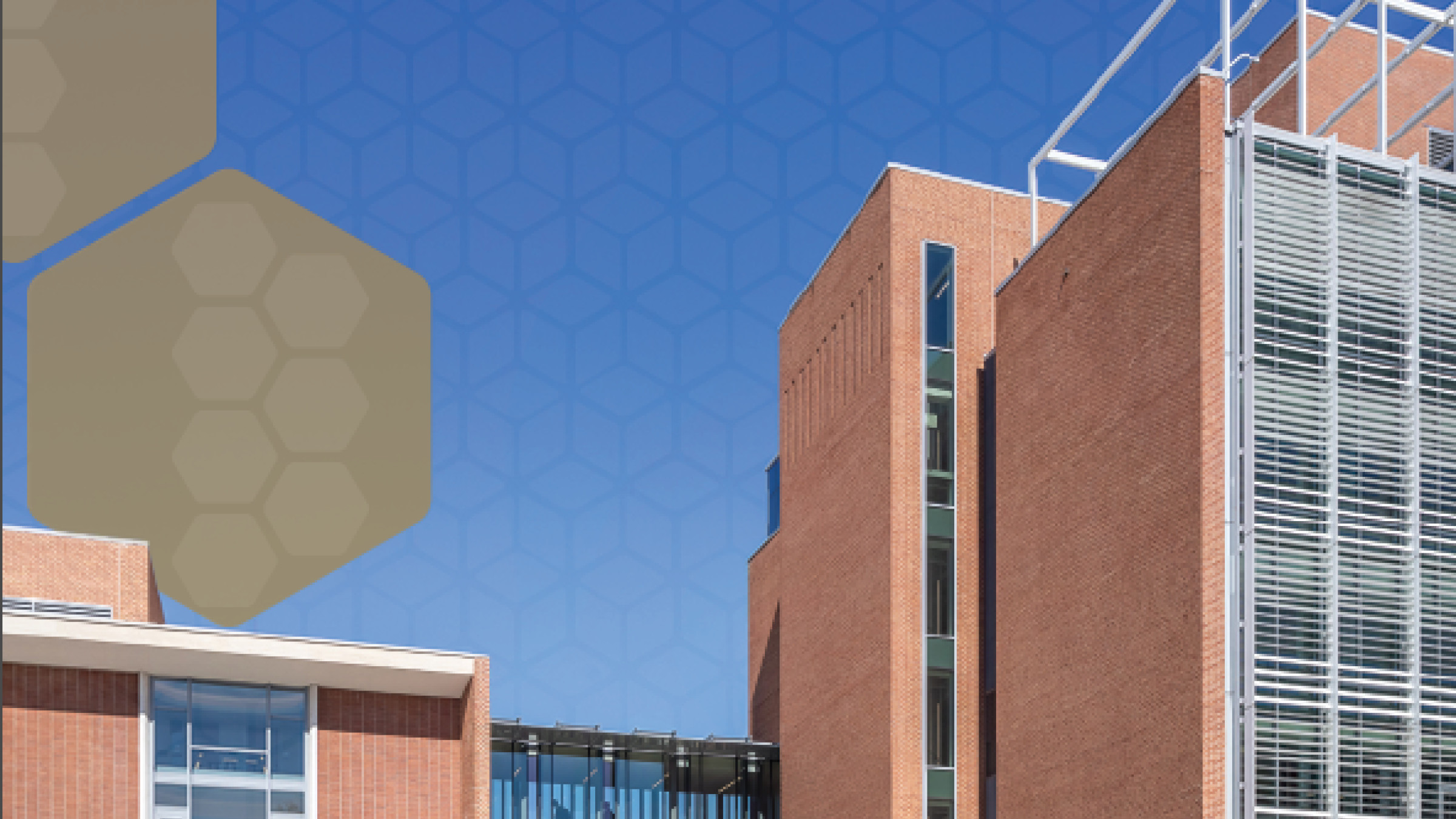 The nearly 10 years of planning, programming, building and execution appear to have paid off.
The Georgia Tech Library, which finished its decade-long reimagining and renovation in September 2020 with the opening of Price Gilbert Memorial Library, has been awarded multiple times for its efforts in historic preservation, architecture and lighting design.
"We accept these awards with the utmost gratitude to our peers who recognize the hard work, dedication and artistry our teams have put into this project and these buildings," said Library Dean Leslie Sharp. "It is truly gratifying to see everyone's efforts pay off so handsomely."
The Georgia Trust for Historic Preservation Excellence in Sustainable Preservation Award
The Georgia Tech Library received an award for "Excellence in Sustainable Preservation" during The Georgia Trust for Historic Preservation's 44th annual Preservation Awards ceremony in Macon Saturday, Oct. 9.
According to the Trust, awards for Excellence in Sustainable Rehabilitation recognize excellent rehabilitation projects that also incorporate appropriate conservation and sustainable treatments to lessen a building's environmental impact while preserving significant features that convey its historic significance.
"Following its rehabilitation, the Library is once again a state-of-the-art facility, serving an integral role in Georgia Tech's core educational ecosystem," wrote the trust in its justification for the award. "The final design ultimately transformed a well-designed but inefficient building into a technology-rich, people-centered space at the heart of campus."
This win was especially sweet for Dean Sharp, as her research includes historic preservation and the intersection of people and the places they inhabit.
"When we began work on these buildings, we knew that we wanted to preserve the incredible post-war detail and charm from original architect Paul M. Heffernan," she said. "Being recognized for those efforts to bring his vision and craft to the project some 70 years after it first opened is truly an honor."
2021 AIA South Atlantic Region and Georgia Design Awards
The Georgia Tech Library also received two awards from the American Institute of Architects (AIA), both from the South Atlantic Region and the Georgia chapters. The South Atlantic Region ASPIRE Design Award was presented at a digital ceremony on Sept. 15, and design team representatives received the Georgia AIA Honor Award on Saturday, Oct. 16 at the Porsche Experience Center in Atlanta.
"We're all very proud the Library renewal is receiving such broad recognition, and AIA awards are equally a testament to visionary and supportive clients … in this case, all at Georgia Tech that made this possible, the Library deans, faculty and staff, as well as Capital Planning and Facilities Construction," said Stuart Romm, Professor of the Practice in the College of Design, where he has taught for more than 25 years.
Romm, who is also a co-founder at design firm PRAXIS3, spent years working on the Library project, overseeing numerous aspects of its cutting edge, user-centered design.
"The challenge of transforming the Library, in addition to critical environmental priorities, was to convert its historic role as an inward-oriented book repository space into outward-reaching people spaces for creative collaboration. And such broad collaboration was the hallmark of our design process as well, partnering with Kansas City-based architect BNIM, a national leader in high performance and sustainable design." he said.
According to the AIA, winners "elevate the general quality of architectural practice, establish a standard of excellence against which all architects can measure performance, and inform the public of the importance of design."
Illuminating Engineering Society of North America Merit Award
In September the Georgia Tech Library received the Illuminating Engineering Society of North America (IES) Merit Award for the custom chandelier design in the Crosland Tower Grove Level reading room.
"It's gratifying to have others recognize the quality of our collective investment in good design," said Derek Porter, the associate professor at Parsons Design School in New York City who helped create the stunning statement piece.
According to the IES, award recognizes individuals for professionalism, ingenuity, and originality in lighting design.