A Space for Me: A History and Vision for the Future of Women in STEM
5:30 PM - 7:30 PM
Library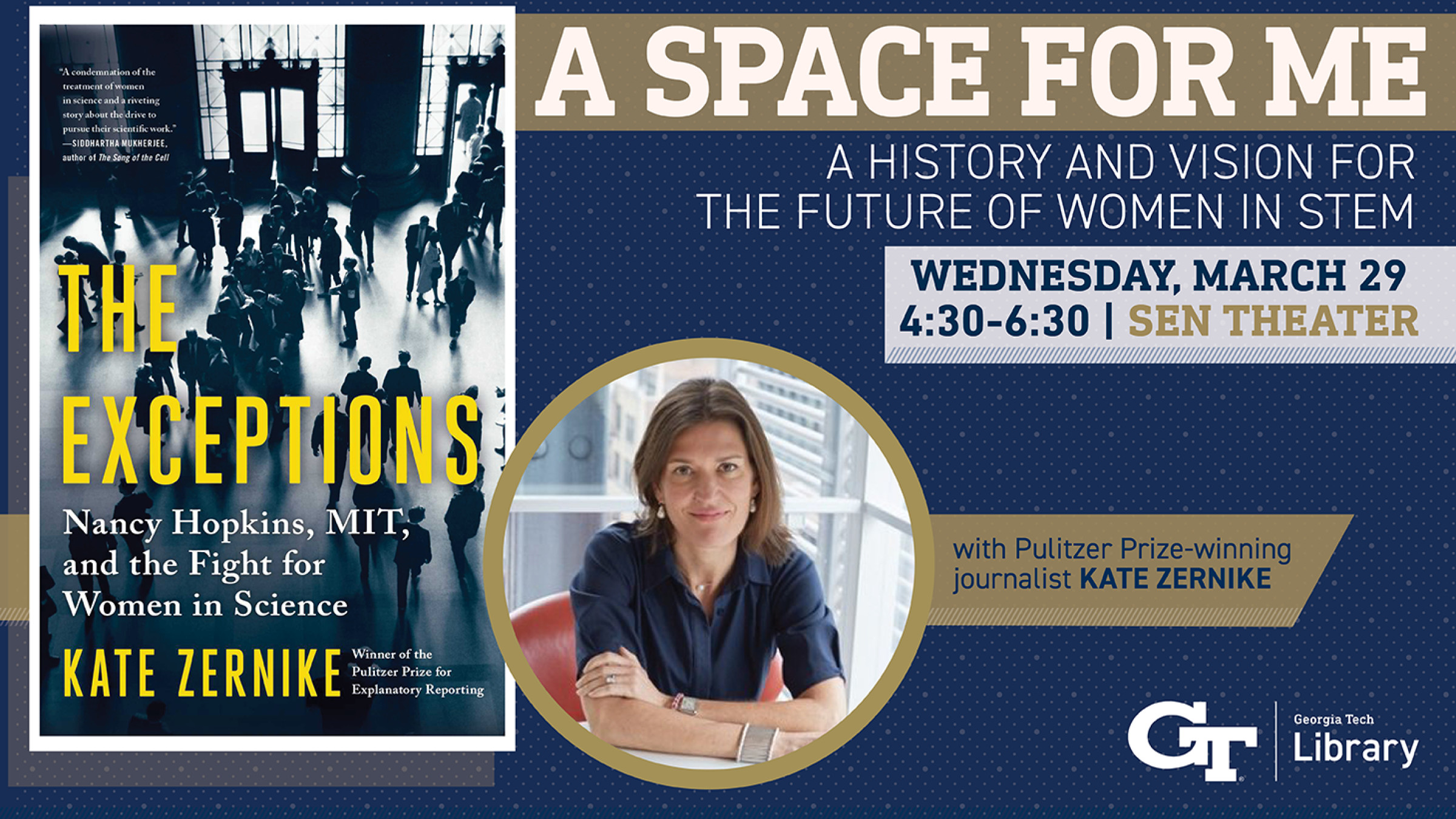 The Georgia Tech Library is pleased to invite you to a keynote from Pulitzer Prize-winning journalist Kate Zernike followed by community conversations about the current status of women in STEM fields on March 29 from 4:30 to 6:30 p.m. in the Scholars Event Network Theater, located on the first floor of Price Gilbert Memorial Library.
Women have been overrepresented in higher education since the 1980s—except in STEM institutions. As a follow-up to the Georgia Tech 50 Years of Title IX programming in the Fall of 2022, we're inviting you to continue the conversation on the status of women in STEM, specifically at the intersection of gender and race. Through this program, we'll showcase women in STEM that were catalysts for change, allow space for our community to share their experiences of adversity and triumph, and map out the work that lies ahead.
This event is open to all Georgia Tech students, staff, faculty, and community members invested in the representation and inclusion of women in STEM fields. Space is limited, so please RSVP in advance.
This event is brought to you by the Georgia Tech Library with sponsorship from Equity and Compliance Programs.
Our featured keynote speaker, Kate Zernike, is a national correspondent for The New York Times and the author of The Exceptions: Nancy Hopkins, MIT, and the Fight for Women in Science.