Library launches 50 Years of Title IX learning module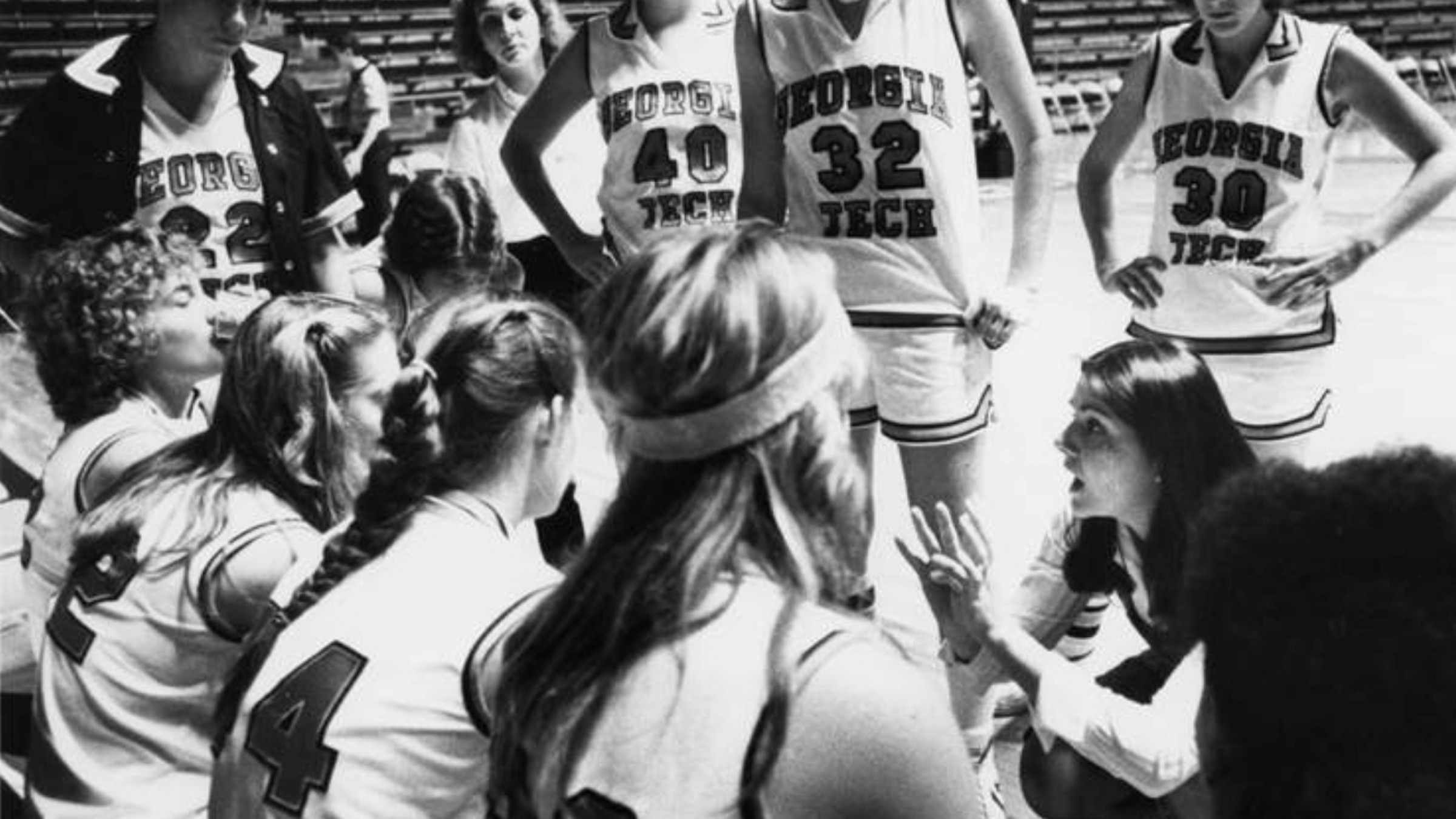 The Georgia Tech Library today launched a new online learning module built to connect users to source materials from last year's 50 Years of Title IX exhibit and programming with the Offices of Equity and Compliance Programs and Georgia Tech Athletics.
"With this module, we can invite users to engage with one-of-a-kind archival materials in a new way, meeting them wherever they are," said University Archivist Alex McGee. 
She worked with Lead for Multimedia and Online Learning Liz Holdsworth, Public Programming Librarian Catherine Manci, and Public Services Associate Gabe Nagel to produce the new module. Previously, they had worked on the year of programming to celebrate the June 23, 1972, Congressional passing of the landmark Title IX, which forever changed learning opportunities and women's sports in the United States.  
When all was said and done, the group realized there was a tremendous amount of original source material that could put the recorded programming – the persistent digital learning objects produced from the celebration – into context and allow users to connect with Georgia Tech history in a more meaningful way. 
"It is important to be able to connect Georgia Tech history to national history," said Holdsworth. "As a creator, I learned so much about connecting the print record to modern learning technologies."
Manci, who helped moderate the September 2022 session in which Georgia Tech letterwinners and coaches shared stories, experiences, and advice over their athletic and professional careers, said providing access to the historical record of such an important event spurred the module's creation. 
"We wanted to present the 50 Years of Title IX recorded programs from Fall 2022 in the larger context of the past 50 years," she said.