Week of Welcome 2022: Football 101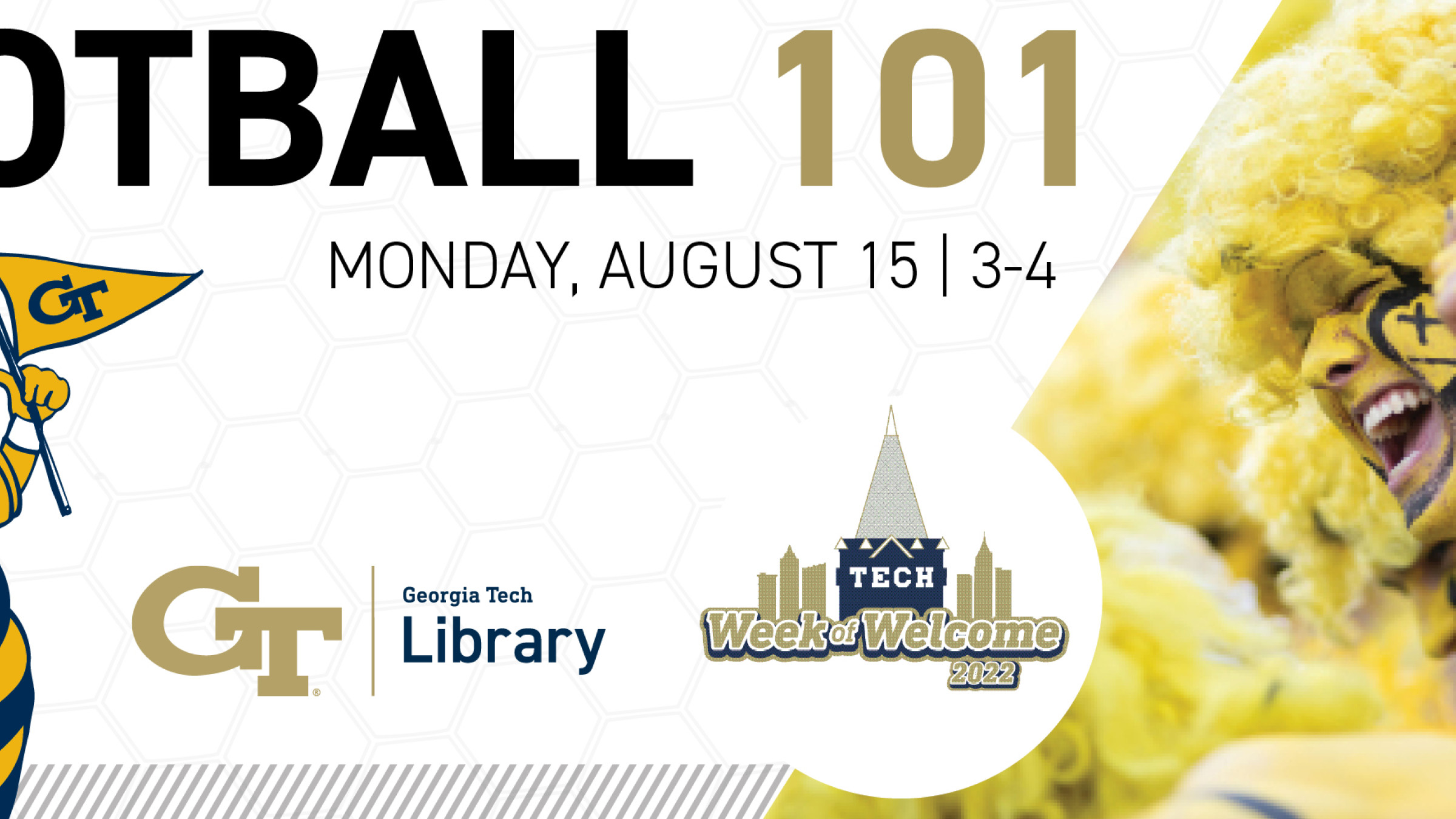 Whether it's college or pro, football is big in the South. And, the premier award in college football is named after a former Georgia Tech coach, John Heisman. 
This workshop is especially useful for those not familiar with American football. Join us as we explore the history, the business, and of course the fun, of this fall sport. 
Podcast
StressBuzzters at the Library
Podcast
CAREing Paws at the Library
Podcast
Hugo and Nebula award-winning author Charlie Jane Anders visits Georgia Tech