About the Exhibit
This fall the Georgia Tech Library will continue to celebrate 50 years of Science Fiction at the Institute with an exclusive exhibit in the first-floor gallery of Price Gilbert and a podcast series featuring science fiction authors and luminaries.

It's all in honor of Professor Irving "Bud" Foote offering one of the first accredited science fiction courses at a U.S. university in 1971.
Foote, described in his 2005 Atlanta Journal-Constitution obituary as a "French-speaking, speed-reading, book-reviewing, poetry-writing, Princeton-educated scholar," led famously freewheeling classes that were highly popular with students.
In the 50 years since Foote taught his first science fiction class at Georgia Tech, much has changed on campus. But one thing has not changed: the enthusiastic focus on the value of science fiction studies and the presence of a highly regarded faculty in science fiction, including Regents Professor Lisa Yaszek, Afrofuturism expert Susana Morris, and science fiction film scholar Ida Yoshinaga - who joined the faculty this year.
Fifty years after offering one of the first accredited science fiction courses at a U.S. university in 1971, the Ivan Allen College is home to half a dozen faculty in two schools - the School of Literature, Media, and Communication and the School of Modern Languages - with expertise in science fiction, fantasy, and horror across media and cultures. Current SciFi@Tech initiatives include the Science Fiction Minor for undergraduate students interested in studying science fiction alongside their majors; the Sci Fi Lab, where students from all majors and all levels of education can pursue independent science fiction research and production; and Hivemind, an online journal dedicated to studying and translating global science fiction.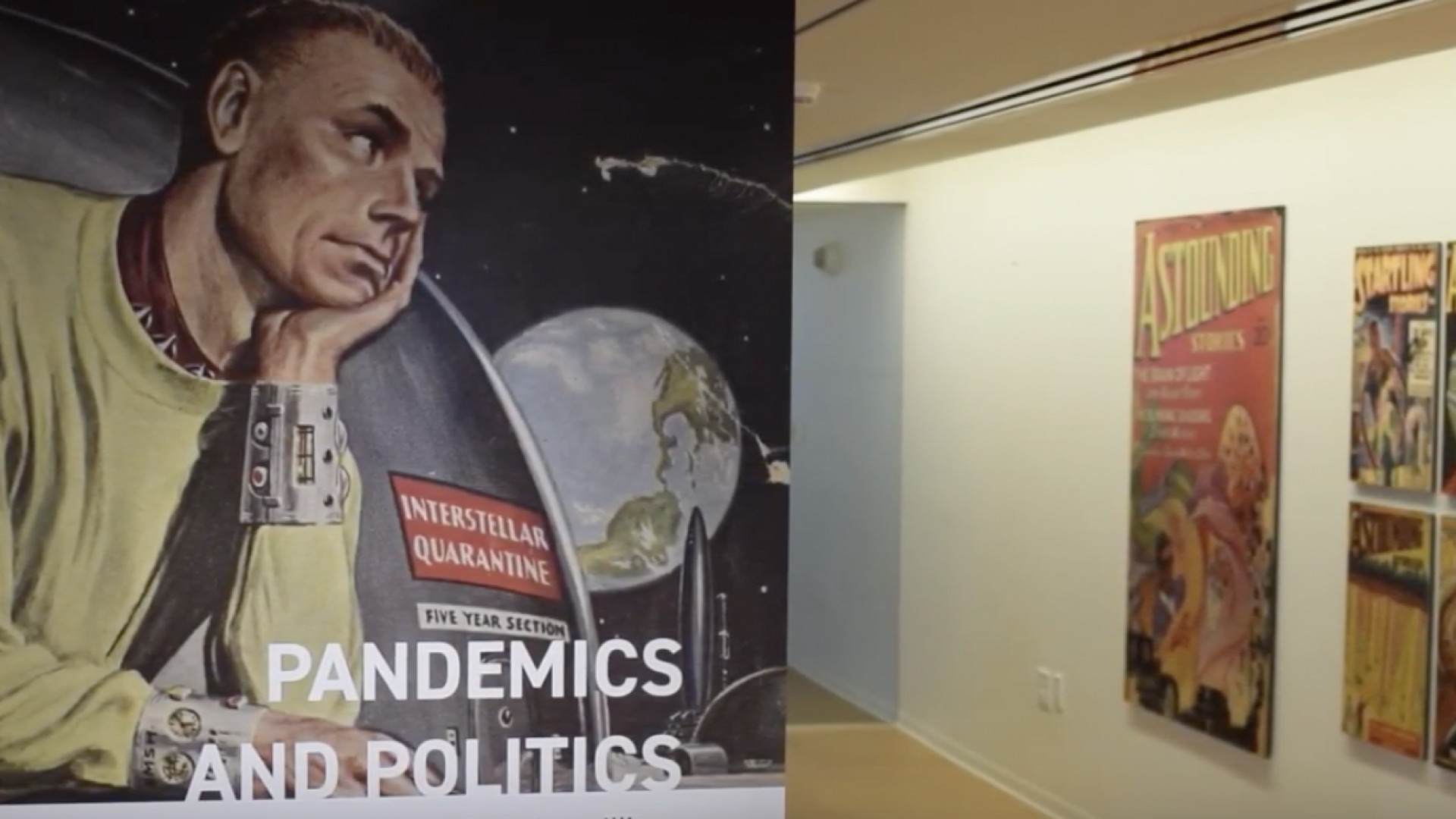 Meet author Grace Agnew
As part of the 50 Years of Science Fiction at Tech exhibit, Rutgers University Librarian & author Grace Agnew stopped by to talk about her first book, Sanctuary.
Play Video