Multimedia Studio
Formerly housed on the ground floor of the library, the Multimedia Studio will temporarily be located on the fourth floor of Crosland until it moves to its permanent home in Price Gilbert in 2020. The Multimedia Studio is an open computer lab providing access to Multimedia software from the Adobe Creative Suite to Final Cut Pro and Pro Tools. The lab is staffed by student experts and also provides services and support for large format printing.
The Multimedia Studio is on the 4th floor of Crosland Tower.
Monday - 24 hours
Tuesday - 24 hours
Wednesday - 24 hours
Thursday - 24 hours
Friday - midnight to 8pm
Saturday - 9am - 6pm
Sunday - noon - midnight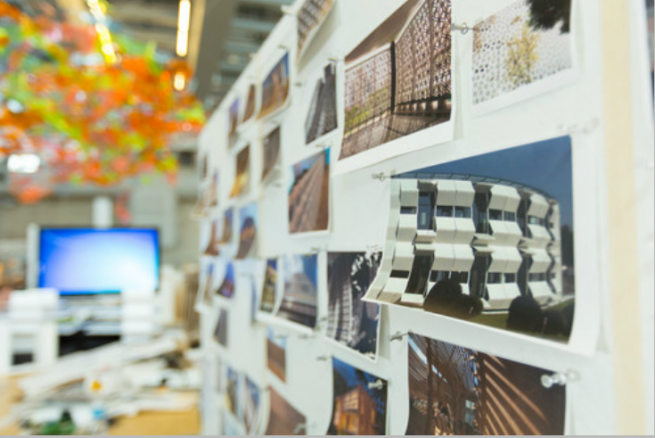 Computers, Scanners & Printers
The Multimedia Studio is equipped with 16 Mac Mini's with dual 24-inch displays, two iMacs with a 27-inch primary and 24-inch secondary displays, and two Windows all-in-one workstations with a 27-inch primary and 24-inch secondary displays.
The studio also includes one wide-format scanner (12.2 inches by 17.2 inches) and a large-format plotter (for posters) capable of printing in 24-inch, 36-inch and 48-inch widths of any length. The cost is by linear foot: $2.50 for 24 inches, $2.75 for 36 inches and $3 for 42 inches.
Additionally, the studio has one color and black-and-white printer.
The Multimedia Studio is staffed by user assistants available to help with any software or hardware questions in the lab. In addition to one-on-one support, there are a number of training opportunities available, including Library classes on various multimedia software and comprehensive online training videos offered by Lynda.
If you have any additional questions about the space please call us at 404-385-0242.
The Beck Multipurpose room is temporarily located in the Communication Center in the Clough building until 2020.
Please contact the Communication Center to reserve this space during their hours.
The Beck room is designed to accommodate professional audio recording projects. This room is equipped with an Mbox Pro audio interface, Yamaha HS80M reference speakers, acoustical paneling, Mondopad touchscreen teleconferencing system.