Popular Reading eBooks Now Available Through Library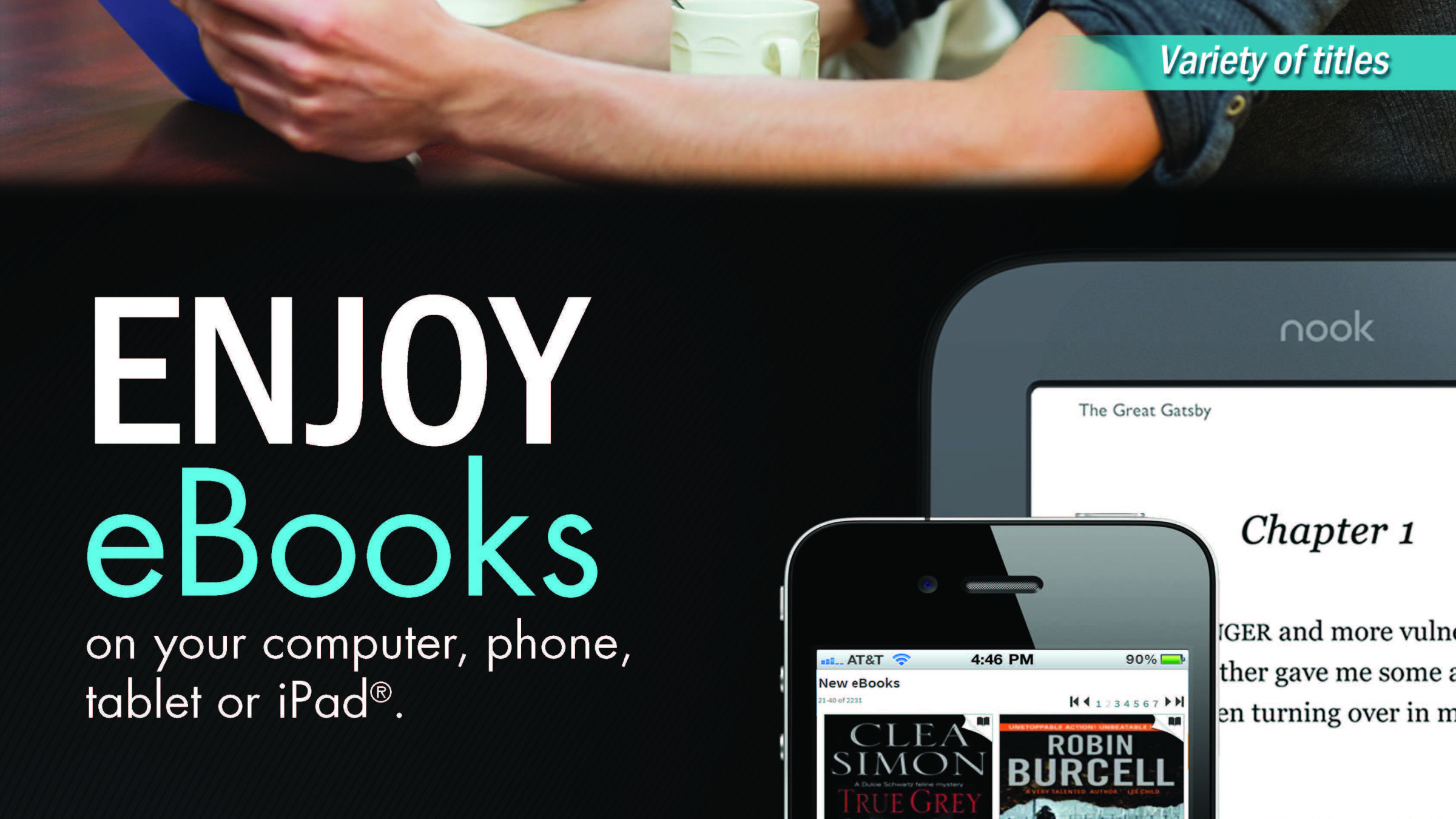 Starting today, Georgia Tech faculty, staff, and students can borrow popular reading eBooks anytime, anywhere through the Library's new service - OverDrive.
Users may browse the library's website, borrow titles by logging in with valid Tech credentials, and enjoy access on all major computers and devices, including iPhone®, iPad®, Nook®, Android™ phones and tablets, and Kindle®. Additionally, eBooks can be read immediately on any device and all titles will automatically expire at the end of the lending period.
"Our mission in the library is to support teaching and learning at Georgia Tech and we believe that reading for pleasure helps to promote critical thinking skills and develop life-long learning habits," said Karen Glover, Access Services Librarian.
This new service is free for students, faculty, and staff. OverDrive is a sophisticated platform for downloading and reading eBooks. The Library purchased OverDrive with a generous grant from the Lewis H. Beck Educational Foundation to supplement its growing leisure collection. Currently, the library offers popular bestsellers, a science fiction collection, and growing DVD collection.
"OverDrive won't change the way our existing services work," said Glover. "It's just an added resource for browsing and reading eBooks that includes popular titles not currently offered. The Library is purchasing a one-year subscription with hopes of renewing in the future."
Users can browse and sample the library's eBook collection by using the OverDrive Media Station, an interactive, in-library discovery tool. The Media Station is a touchscreen monitor that will be housed on the first floor near the Library Service Desk.
Users can send any title discovered using OverDrive Media Station to their favorite device for checkout using a QR code, email, or SMS text message. To get started enjoying eBooks and more, visit http://overdrive.library.gatech.edu. You can find helpful tools and information, such as contacting support, by clicking the Help button on the digital collection.
About OverDrive
OverDrive is a leading multichannel digital distributor of eBooks, digital audiobooks, music and video. We supply a secure lending platform for 22,000 libraries, schools and retailers worldwide with support for all major computers and devices, including iPhone®, iPad®, Nook®, Android™ phones and tablets, and Kindle® (U.S. only). OverDrive has been named to the EContent 100 as a company that matters most in the digital content industry and is a member of the 2012 Technology Fast 500. Founded in 1986, OverDrive is based in Cleveland. www.overdrive.com.