Bring Library resources into your class using Canvas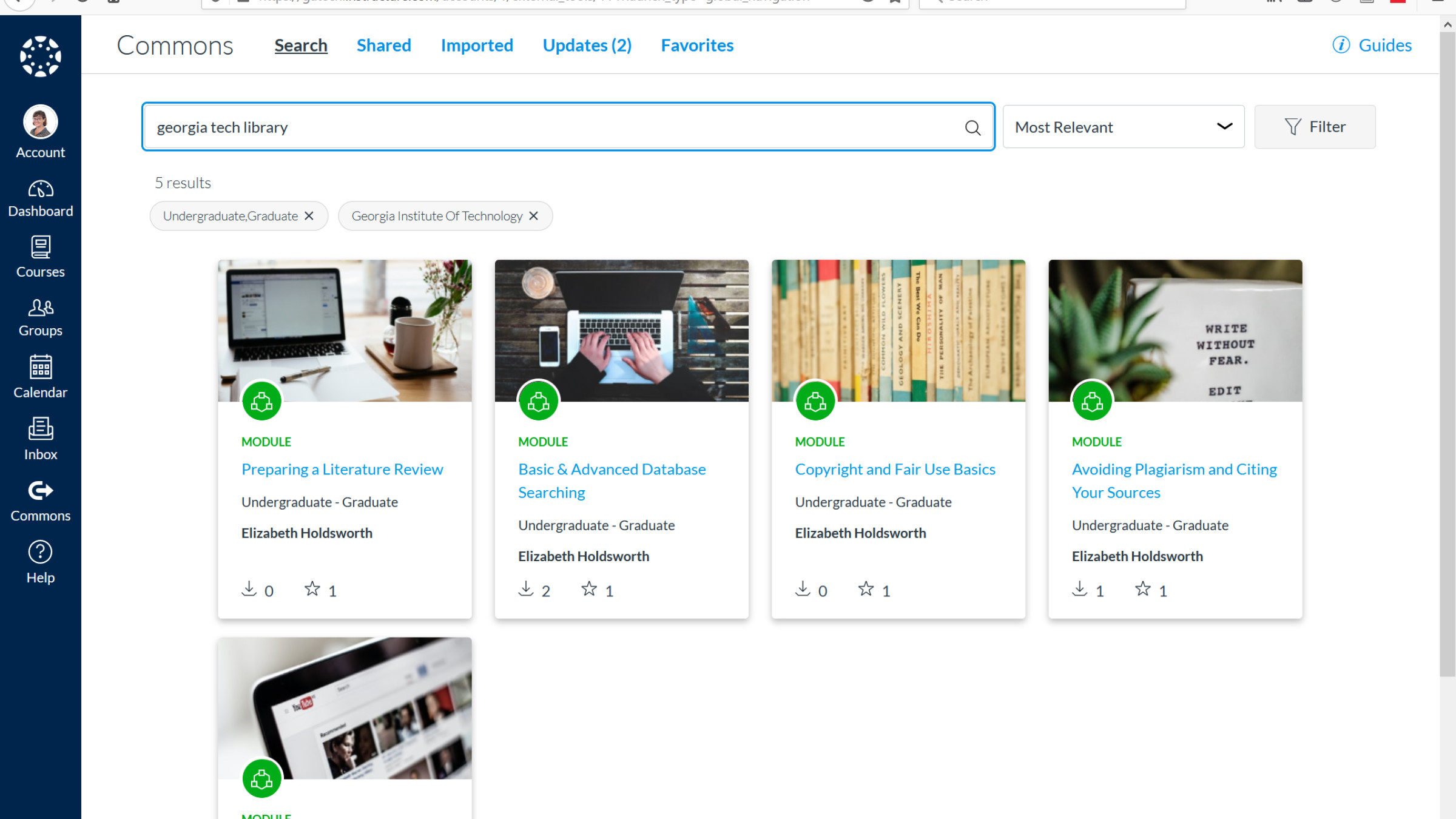 Looking for vetted, expertly created resources your students can use this semester? Why not import Library Canvas modules?
They include an introduction to fact-checking and recognizing trusted sources, how to write a literature review, searching databases, avoiding plagiarism, and much, much more.
To import the resources into your classes using Canvas Commons, simply click the links below: