Georgia Tech Library Launches Mobile Site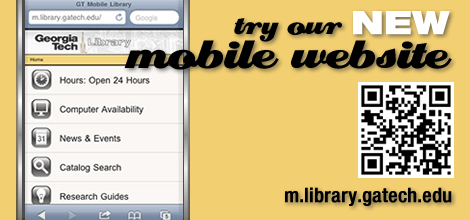 Accessing the Georgia Tech Library from your cell phone is easier thanks to the recent launch of a new mobile site.
The mobile site allows users to browse the catalog, find research guides, check computer availability, see library hours, and read library news and events.
Check out the Georgia Tech Library mobile site from your cell phone at http://m.library.gatech.edu.